Commonwealth Games: Alison Merrien pulls out over criteria row
Last updated on .From the section Bowls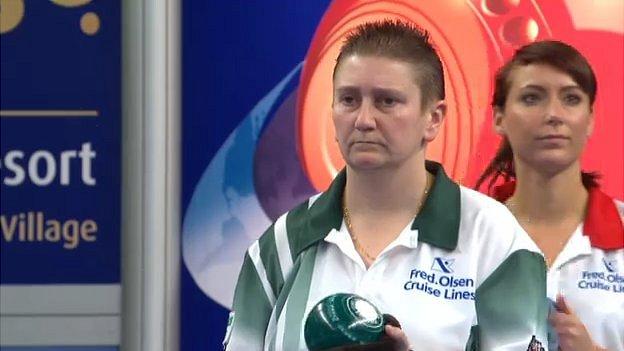 Guernsey's Alison Merrien has been accused of "throwing her toys out of the pram" after withdrawing from the Commonwealth Games amid a row over selection criteria.
Merrien fell short of the criteria set by Guernsey Bowls for the singles, but was offered a place in the pairs.
"I felt uncomfortable with the whole process," she told BBC Guernsey.
But Guernsey Bowls delegate Garry Collins said she was acting "like a little schoolgirl".
The sport's governing body on the island set players a target of earning 20 points to qualify for the Games, but Merrien finished on 17.5, with Lucy Beere selected to represent Guernsey in the singles instead.
"It's been a big decision but I just don't feel I can play at the Games knowing the process is incorrect," added Merrien, who has competed at the last four Commonwealths.
"We tried pointing out that there were inconsistencies and problems with the criteria a few years ago but nothing really got done until it was too late."
The flaws in the selection process, according to Merrien, are that not all World Bowls Ltd events are included and that some events which were included did not take place.
But Collins said Beere - Guernsey's outdoor bowls champion - deserved to take the spot available in the singles event.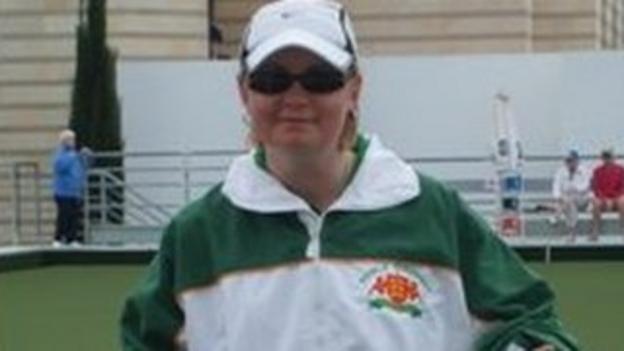 "Alison is disappointed that she was not awarded the singles, but Lucy - having beaten her the last two years - has won her spot," said Collins.
"She has played at the last four Games, without success and it's time someone else had a chance. If it was played indoors she would get my vote, but it's outdoors - however, I'm not a selector.
"If she was truly proud to play for Guernsey, she would be playing in the pairs and not acting like a little schoolgirl throwing her toys out of the pram because she didn't get her own way.
"The green is where the talking is done in this sport and Lucy has beaten her twice in two years without reply."
But Merrien said she believed she would have had a decent chance of winning a medal for Guernsey.
"It's a shame it had to come to this," she said.
"I'd like to think I could have been competing for medals. I've had quite a few medals over the last few years - two golds, three silvers and two bronzes at the world singles championships, so it would have been nice to have had the chance to get a Commonwealth medal as well."
Collins said Merrien had not played a competitive match in the UK outdoors since 2002.