Garry Collins: Guernsey official gets British Isles Bowls role
Last updated on .From the section Bowls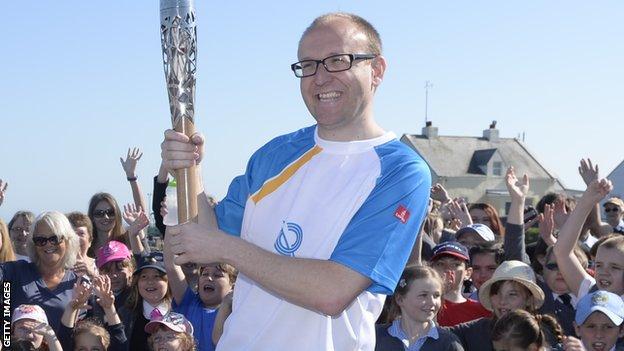 Garry Collins has become the first Guernseyman to be named president of the British Isles Bowls Council.
The 34-year-old was elected vice-president last March and succeeds David Ingram, for whom he covered as acting president during a period of illness.
"I'm very proud to have been elected President of the British Isles Bowls Council," said Collins.
"It is a great honour for both myself and Guernsey, and it's a great opportunity to promote Guernsey."
Collins has represented Guernsey at the last two Commonwealth Games and has won one gold and four silver medals at the British Isles Championships since their inception in 2000.