World Indoor Bowls: Joy for Darren Burnett & Katherine Rednall
Last updated on .From the section Bowls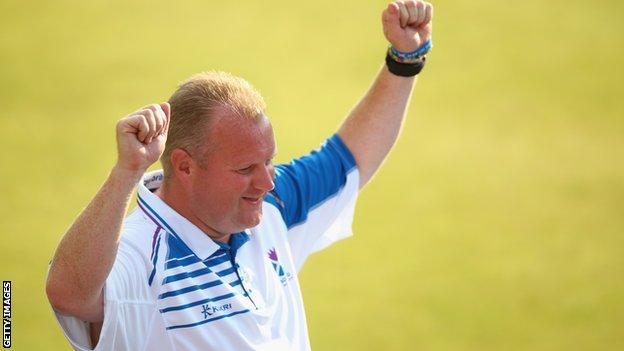 Scotland's Darren Burnett enjoyed more success at the World Indoor Bowls Championships, winning the mixed pairs title with England's Katherine Rednall.
They beat the all-Scotland duo of Alex Marshall and Julie Forrest 11-5 14-9 in the final in Hopton-on-Sea.
On Monday, Burnett and compatriot Stewart Anderson won the men's pairs.
Burnett is now chasing the treble, having progressed to the second round in the singles - a title he won at the same venue in 2014.
Rednall, from Stowmarket, was also the singles champion in 2014 and runner-up last year.