Sam Sexton writes off last 12 months of career
Last updated on .From the section Boxing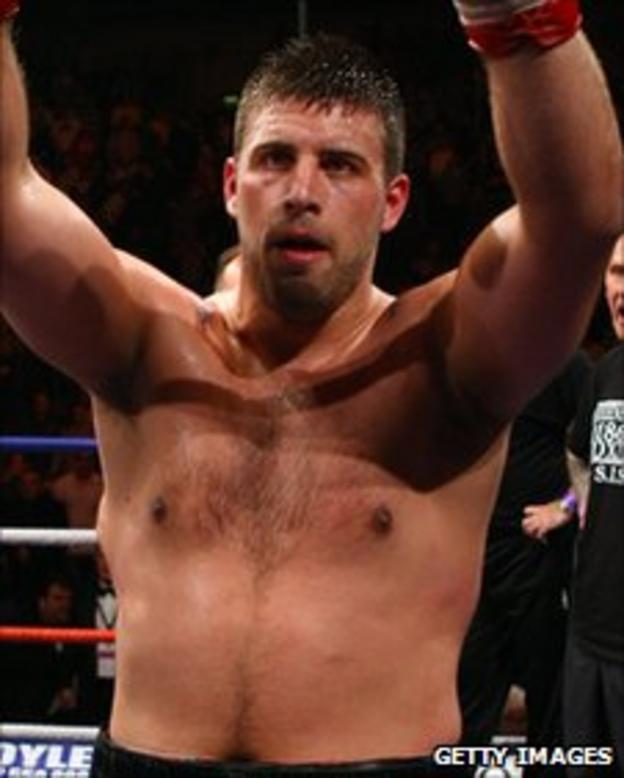 Sam Sexton has vowed to make 2011 a year to remember after a turbulent 12 months in and out of the ring.
The 26-year-old from Norwich lost his Commonwealth heavyweight title to Dereck Chisora in September.
At the same time, he was coping with challenging circumstances in his private life.
"Last year may as well have not happened. It was a very bad year in my personal life and gym life," Sexton told BBC Radio Norfolk.
"We'll pretend it didn't really happen and get back on top again this year."
Sexton has been beaten twice in his career, both times by Chisora, but the British number three had more pressing matters to deal with in 2010.
His mother suffered a reoccurrence of a brain aneurism, which she eventually recovered from, and his partner, Lauren, had complications with her pregnancy, which she overcame.
The heavyweight starts the year on the undercard of Saturday's bout between James DeGale and George Groves at he O2 Arena, but as yet has an unnamed opponent.
Sexton has targeted a rematch with British number two Chisora, who is being touted to face the unbeaten Tyson Fury.
"I've been out the ring a long time. It's going to be eight or nine months by the time I fight on Saturday," added Sexton.
"I want to fight a six or eight-rounder and after that hopefully fight for titles again.
"I think Dereck Chisora's going to beat him. I can't see it going any other way to be fair.
"The two fights that me and Dereck have had in the past have been exciting fights. Why not have the third one?"