Old Spice back in fashion
Last updated on .From the section Boxing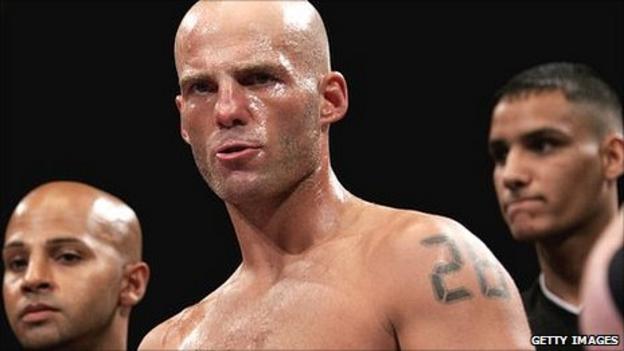 On Saturday, Ryan Rhodes will attempt to wrest the WBC light-middleweight crown from Saul Alvarez in the Mexican sensation's backyard of Guadalajara.
It's a big task but the Sheffield fighter is not cowed. The 34-year-old, who turned pro in 1995, says he is in the form of his life.
"It's going to be a tough fight," admits the hard-hitting, straight-talking Yorkshireman, who first fought for a world title way back in 1997, when he challenged for the vacant WBO crown and was outpointed by Jamaican Otis Grant.
"But I've craved a light-middleweight world title fight, which I've never had, for so long now and I've got it and I couldn't be happier.
"I'm not going to get any easy fights at this level, he is the WBC champion of the world. I am entering the lions den, I'm fighting in his home town - but I am looking forward to it."
'Tough' is something of an understatement, with the unbeaten Alvarez regarded by his promoter Oscar de la Hoya as one of the brightest young prospects in world boxing.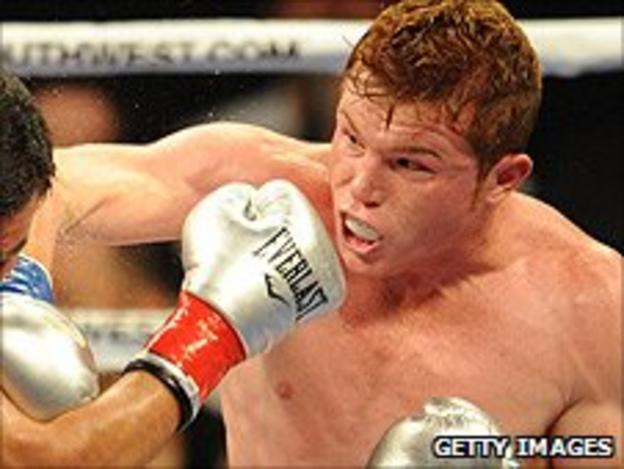 At the age of 20, Alvarez has already fought 36 times, thanks largely to the fact he turned professional at the age of 15. When Rhodes fought Otis Grant, Alvarez was seven-years-old.
Nicknamed 'El Canelo' (cinnamon) on account of his red hair, Alvarez has 26 knockouts to his name and the only blemish on his record was a draw against Jorge Juarez in 2006, when he still had not turned 16.
His last fight was a one-sided points victory over Rhodes' fellow Brit Matthew Hatton in March that secured him the vacant WBC title. Heady stuff for one so young, although Rhodes is one of the few who is able to empathise.
"A lot happened to me when I was 20, 21-years-old and that bit of inexperience and lack knowledge cost me," says Rhodes, who had just turned 20 when he won the British light-middleweight crown in 1996 and was 21 when he challenged for a world title for the first time.
"But I'm now the old, wise fox and Alvarez is the young pretender. I feel I am a more complete fighter now. My style is better, I obviously have more experience and my boxing brain is so much better than in the early days."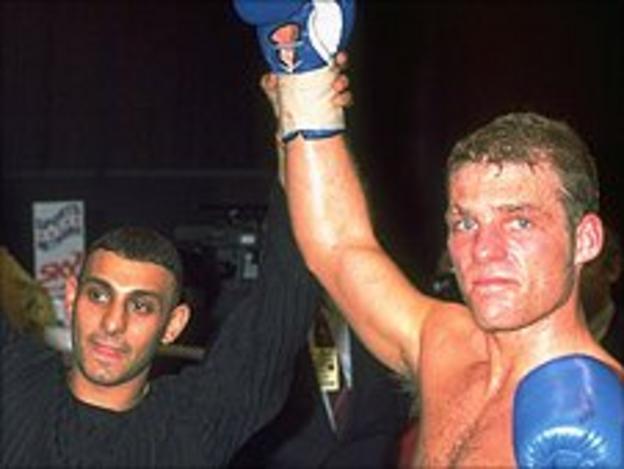 Rhodes first took to the sport as a six-year-old, learning his trade at Brendan Ingle's gym in Wincobank, which produced Herol Graham, Clinton Woods, Jonny Nelson, Junior Witter and, of course, Naseem Hamed.
It was with Hamed that Rhodes would form the strongest bond, with the pair "thick in thieves" during that golden era for British boxing. While Naseem was the headline act, Rhodes was not too far behind.
Rhodes, who earned the nickname 'Spice Boy' for his flash style in and out of the ring, was the youngest boxer to win a British title since the War and won a Lonsdale Belt outright in record time with two defences inside 90 days.
Rhodes, perhaps influenced by Hamed, believed he was invincible and boxed liked it, too, adopting a low-slung defence, nifty footwork and punches that were launched from unorthodox angles. It was the style of a man who was enjoying his work.
"It was a great time for British boxing," says Rhodes. "For me growing up in that gym I could look up to the likes of Jonny, Herol and obviously 'Naz'.
"When I turned pro, 'Naz' had just become world champion. I grew up with him, he was my friend, I learnt a hell of a lot from him.
"It was a fantastic time, it was amazing to be a part of it all. 'Naz' supported me when I was boxing, I supported him when he was fighting, we travelled the world together."
Then, as is often the case in boxing, someone pulled the rug when it looked like nothing could go wrong.
Rhodes admits the world title shot came too soon, and that following his defeat by Grant, his immaturity outside the ring almost cost him his career.
Four fights later he had another chance to get back in the world picture but was stopped in the second round by Jason Matthews when boxing for the interim WBO middleweight title.
Then came defeat by Lee Blundell in 2002, and it took four more years and 10 more fights for Rhodes to box his way back up the rankings.
In 2006, he faced Gary Lockett at Cardiff's Millennium Stadium for the fringe WBU middleweight crown, with the Welshman shading a brutal contest on points.
Despite defeat it proved to be a landmark fight for Rhodes, who answered his critics and showed he still had plenty of life left in him.
"I think that defeat was the making of Ryan Rhodes," Lockett tells BBC Sport.
"I remember him saying that after he got beat by me he was absolutely buzzing because it made him more confident in his ability.
"I came out of the fight thinking how elusive he was and how clever he was. That fight gave him a lot confidence and I think that was the start of the re-building."
Rhodes has since gone 10 fights unbeaten, and Lockett is tipping him to fulfil his long-held ambition.
"He had a lot of success when he was still quite young, so perhaps it went to his head," says Lockett.
"But with all this experience behind him he is a wiser man, he knows his body a lot better and he knows his way around the ring better. Without a doubt, he is a better boxer now."
When asked how he has managed to stand the test of time, Rhodes replies: "The love of the game, always believing in myself through the rough patches and always believing I would get a second chance."
It has been an awful long time coming, but now it has arrived, a few wise heads will be betting on him taking it.