BBC man on Carl Froch-watch
By Robin Chipperfield
BBC Radio Nottingham in the United States
Last updated on .From the section Boxing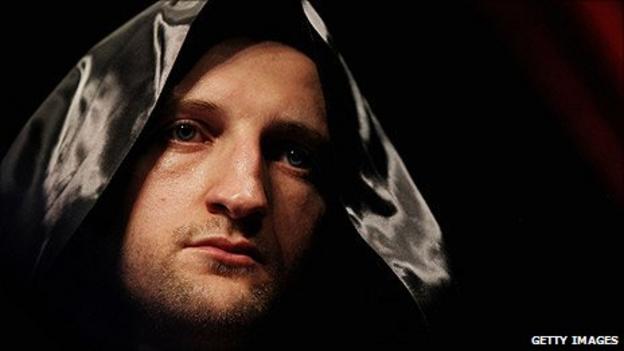 As I walked into the breakfast bar in the hotel where Carl Froch and his family were tucking into pancakes and orange juice, you really had to search hard to find them.
But for a small red mark below his eye, you wouldn't have known the 33-year old had been in a 12-round fight just a few hours earlier. The only hint of what he does for a living was betrayed by the manner in which Froch kept playing with his left ear, and occasionally grimacing as he felt inside it.
He revealed on Thursday before the fight that he'd been to hospital to get his ear checked over, and now over his Sunday breakfast, explained that he'd had his eardrum perforated again by a Johnson 'right' during the bout. He described in some detail how he felt it pop, followed by a sudden "whoosh" as the air escaped - leaving him unbalanced afterwards.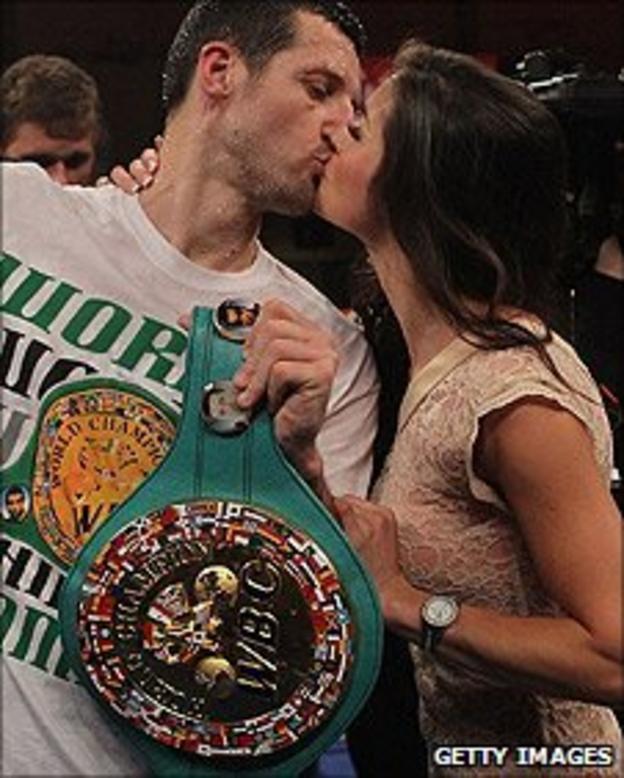 He will leave Atlantic City tonight and his priority is seeing his son Rocco, who he's not been with for three weeks in the build-up to the fight. And he also spoke about how he'd used that to get fired up against Johnson.
While in New York, Froch received a text message from his girlfriend Rachael Cordingley saying that the youngster had taken his first few tentative steps. Missing that moment had clearly got to the Nottingham man, as Johnson may be able to testify. Carl, Rachael and Rocco are now set to go away for a holiday together, something that had been promised by the world champion to Rachael before the fight.
And as we walked back through the hotel together, it was interesting to note the number of American guests who came up to Froch to congratulate him on being the winner and also to praise the manner of his performance.
On the trip, I've certainly got the impression that they're beginning to really admire and take to the British fighter.
The job for Eddie Hearn and his team now is to help Froch soak up the recognition he surely deserves in his own country - expect to see the world champion in a magazine, television station and newspaper near you soon.