GB boxing picks squad for European Championships
Last updated on .From the section Boxing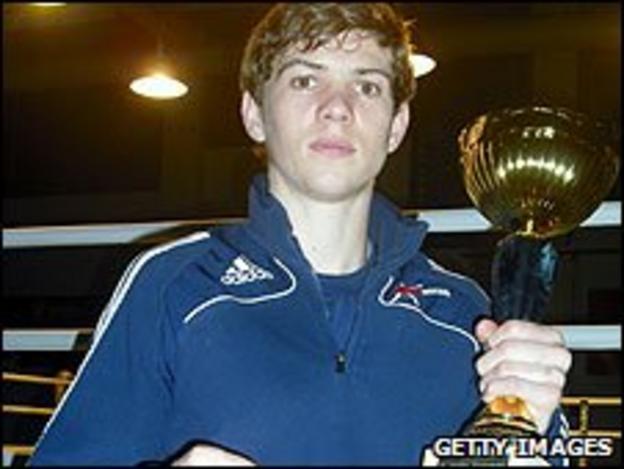 A 15-man team has been chosen by Great Britain for the European Championships in Turkey between 17 and 25 June.
The team will be out to build on 26 medals, including nine golds, won in seven international events this year.
GB Boxing's performance director Rob McCracken said: "The quality at the European Championships is one of the toughest assignments in the calendar.
"It is a good test of how the squad is progressing building up to the [2011] World Championships and 2012 Olympics."
Luke Campbell, a 2008 European champion, has won three successive golds at events ahead of the European Championships and will be bidding to continue his run of success.
Bantamweight Sean McGoldrick and lightweight Josh Taylor both won gold and silver medals at the Commonwealth Games and are also included in the squad.
GB boxing squad: Charlie Edwards, (49kg), Khalid Yafai (52kg), Andrew Selby (52kg), Luke Campbell ((56kg), Sean McGoldrick (56kg), Martin Ward (60kg), Josh Taylor (60kg), Tom Stalker (64kg), Aston Brown (69kg), Scott Cardle (69kg), Fred Evans (69kg), Antony Ogogo (75kg), Obed Mbwakongo (81kg), Danny Price (91kg), Anthony Joshua (91+kg).