Kell Brook in challenge to Amir Khan after Twitter row
Last updated on .From the section Boxing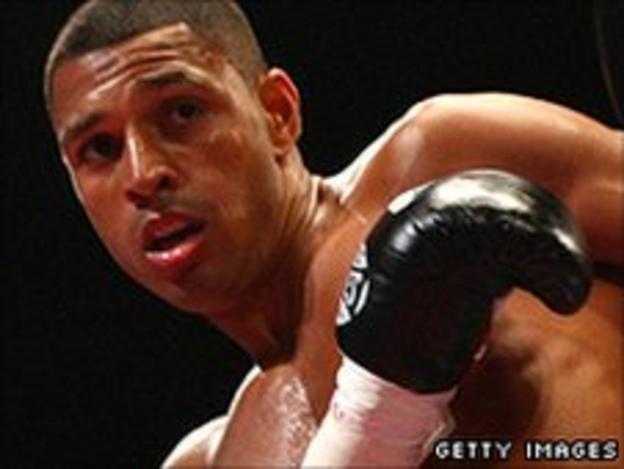 Sheffield fighter Kell Brook has challenged Amir Khan to step up to welterweight after a row between the pair on social networking site Twitter.
"I told him if he wants it, he can have it," Brook told BBC Radio Sheffield.
"If he wants to move to 147 [pounds], which I think he will, I think that's the fight that we all want to see."
Brook, who was upset that WBA world light-welterweight champion Khan had criticised the quality of his opponent N'Dou and dismissed the buzz around Brook as 'hype', said he thought British fighters should be supportive of each other.
"Any UK fighter, I'm 100% behind them," he said.
Brook now has a record of 24 wins and no defeats and is confident he is on the brink of getting a world title fight.
"I'm maybe one or two more fights away [from a world title challenge]," he said. "I learned so much from that fight the other night. I think I will have a belt waiting for [Khan]."