Derry Mathews delighted with his comeback year
Last updated on .From the section Boxing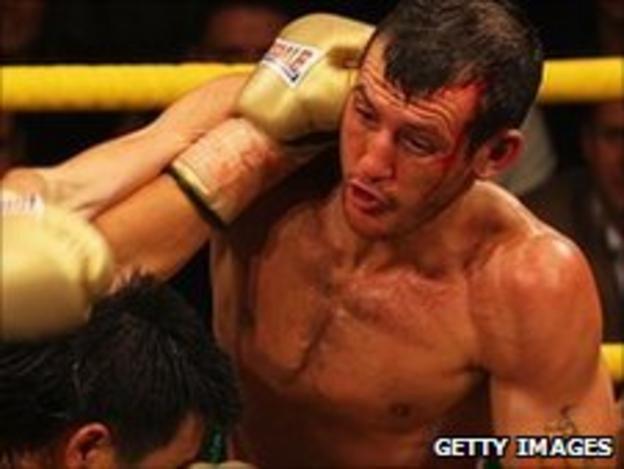 Liverpool boxer Derry Mathews says his European title fight with Gavin Rees next month will demonstrate his progress over the past year.
The 27-year-old lightweight came out of retirement in July 2010.
Matthews told BBC Radio Merseyside: "Twelve months ago look where I was, I retired and I packed it in, but now Ibelieve I belong with the best.
"I've come back and won the English title and IBO International title, I'm now onto bigger and better things."
Mathews' first fight since his return was the points victory over Kristian Laight on 17 July 2010 before he gave further evidence of his change in attitude by beating old foe Choi Tseveenpurev on his way to the Prize fighter final last year.
Ahead of his latest encounter, Mathews has dismissed the suggestion his chance to fight at boxing's top table has come too soon.
"If someone offered you a European title fight with four weeks notice then you'd jump at the opportunity," Matthews continued.
"I'm already in the gym and I don't stay away from the gym. I'd already come from a great camp where I won the fight in one round, so I'm always fully fit.
"My weight doesn't go out of control now, I'm a full time pro. I look after myself and I'm ready to do the job."