Dave Haye trainer repeats call for world title ref switch
Last updated on .From the section Boxing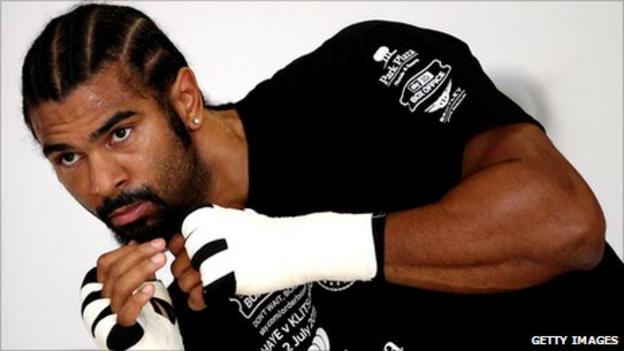 David Haye's trainer has repeated his call for referee Genaro Rodriguez to be replaced for Saturday's heavyweight showdown with Wladimir Klitschko.
Adam Booth is concerned at the way Rodriguez officiated a previous fight of IBF and WBO champion Klitschko.
"In the first five rounds Wladimir was allowed to get away with 32 offences without being spoken to once, and that concerns me," said Booth.
He wants WBA referee Luis Pabon to officiate. Haye holds the WBA belt.
Klitschko's American adviser Shelly Finkel says he has it in writing from the WBA that it is happy for Rodriguez to officiate.
"All we are asking is for the rules of boxing to be applied by the referee," said Booth.
Rodriguez has refereed four of IBF and WBO champion Klitschko's fights, three of them wins and one of them a defeat at the hands of Corrie Sanders in 2003.
However, Haye said he did not want to get involved in any controversy that may deflect his attention from the fight itself.
"I'm not letting that bother me whatsoever," said the 30-year-old Englishman. "I just do what I do in the ring."