Matthew Macklin may take Sergio Martinez fight
Last updated on .From the section Boxing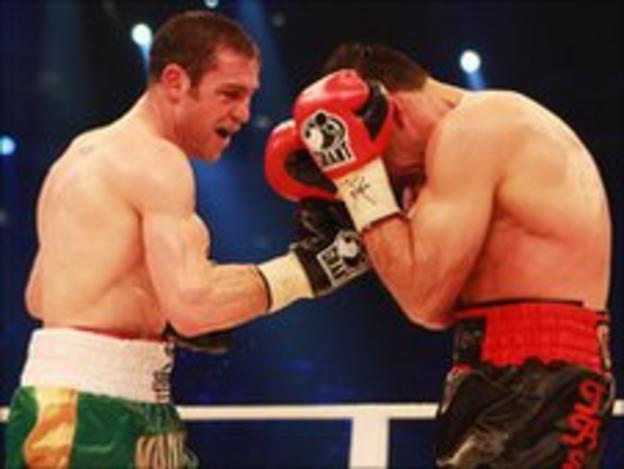 Birmingham middleweight Matthew Macklin may opt for a shot at WBC champion Sergio Martinez instead of a rematch with Felix Sturm.
Macklin, 29, lost a controversial split decision for Sturm's WBA title but although a second fight is in the offing, other options are available.
Macklin told BBC WM: "There's talk about me fighting Sergio Martinez in Madison Square Garden.
"I did think I won the (Sturm) fight, so Martinez would be my first choice."
However, negotiations for a rematch with Sturm are already in progress so while Macklin finds a bout with Martinez more appealing, meeting Sturm is not out of the question.
"They're talking about 25 November back in Cologne, but I would like to get it somewhere else, over here or in Ireland or in America," Macklin said.
"After what happened I am a bit 'once bitten twice shy' but I am still interested in a rematch because I do think I can beat him even better."
Macklin says his performance against Sturm was the best of his career so far, eclipsing his displays in his battling defeat to Jamie Moore and winning the British and European titles.
He is sure he will now be taken very seriously as a world-title contender thanks to the boost his profile has taken.
"It's exploded, I've jumped up five levels," he said.
"All the big hitters in the boxing world loved the fight and had me winning big so, from a career point of view, my stock's gone through the roof.
"As disappointing as it is not to have the world title wrapped around my waist, I think my future's very bright and I've proved myself," Macklin added.