James DeGale gets European title fight against Piotr Wilczewski
Last updated on .From the section Boxing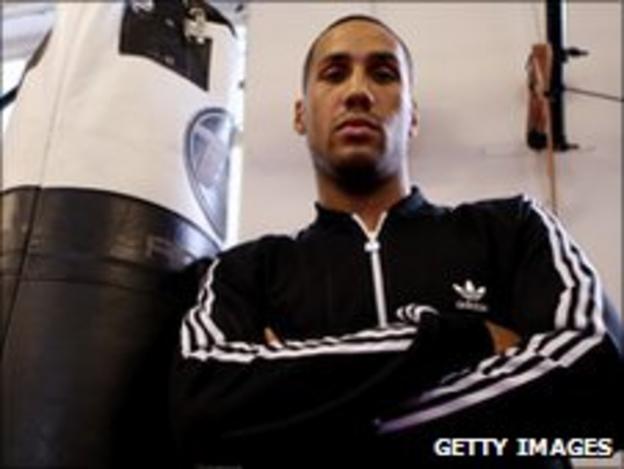 Former British super-middleweight champion James DeGale will challenge for the European title in September against Poland's Piotr Wilczewski.
Wilczewski, who won the vacant European and WBO Intercontinental titles in March, has lost only once in 30 fights.
"Challenging for the European title is a fantastic opportunity to get myself back in the big picture," DeGale said.
"I've been hard in training since my last fight and I'm ready to box tomorrow if I need to, come September I'll be in great shape."
DeGale's loss to Groves in May was contentious. The Londoner had been heavily favoured to beat his long-term rival, but lost on a split decision.
"The fight with Groves is in the past, I still believe I beat him, but I'm a positive person and now I'm focused on the future and a win will put me in a great position for a world title," he said.
"My promoter Frank Warren has done a great job in getting me home advantage for this title shot and now I've got to go out there, do the business and win it in style.
"In fact, I'm about to sign a new three-year deal with Frank and I'm really happy that he will continue to build my career, as he has done since I turned professional.
"He brought Amir Khan back from a devastating knockout loss to a world title in only three fights so I know that he can do it for me," DeGale added.
Prior to his defeat to Groves, the former Olympic gold medallist had won his first 10 fights.
And Warren believes the bout with Wilczewski is a pivotal moment in his career.
"This is a make or break fight for James," he said.
"He's got a big opportunity in front of him against Wilczewski and now has to go out there and deliver the goods and show the fans what he can do."