Frankie Gavin insists Curtis Woodhouse cannot beat him
Last updated on .From the section Boxing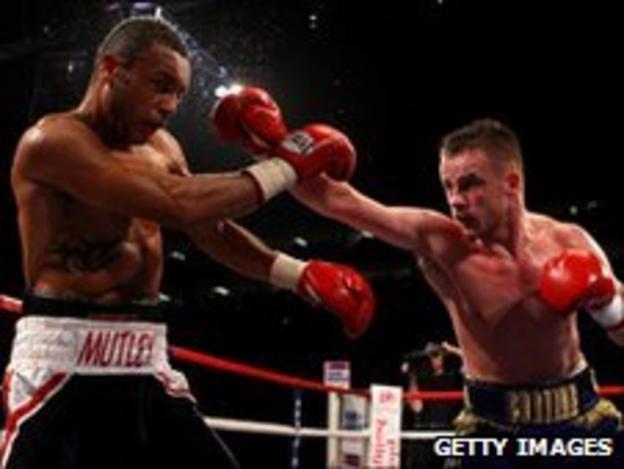 Birmingham welterweight Frankie Gavin has said there is no question he will beat Curtis Woodhouse in their forthcoming bout.
Undefeated Gavin, 25, defends his WBO Intercontinental title against ex-footballer Woodhouse over 12 rounds at Liverpool's Echo Arena.
"I am going to beat him. There's no question," Gavin told BBC WM.
"He doesn't hit hard enough. He doesn't throw enough punches and his feet are a joke. Come fight night, he'll see."
Woodhouse, 31, turned to boxing in 2006 after a football career that included spells with Sheffield United and Birmingham City - the club Gavin supports.
The two were scheduled to meet last September but Woodhouse pulled out of the fight due to a hand injury.
With 15 wins from his 17 fights, Woodhouse knows he is facing the toughest test of his career to date.
"So far I'd say, yeah, fighting for the WBO Intercontinental title against undefeated former amateur world champion Frankie Gavin, it doesn't get much tougher than that," Woodhouse added.
"I'm not going to out-slick him. He's got the skills, no doubt about that, but I'm going to come forward and, if I land clean on him, I'll take him out."
The fact that the fight is a match-up between a former Birmingham City player and a fervent supporter of the club has added an extra edge to the contest but there is little love lost between the pair.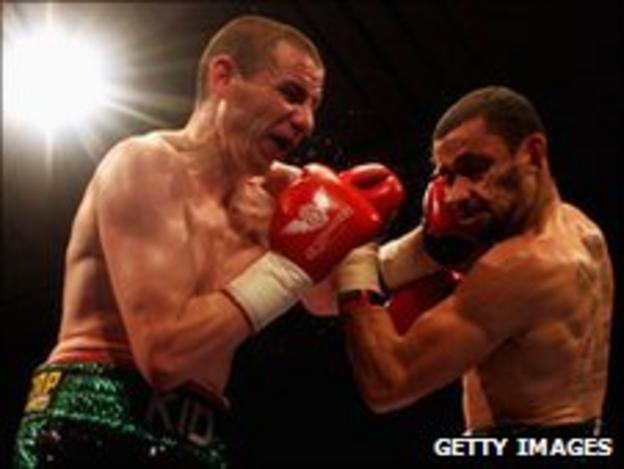 "The animosity is real, I don't like him and he doesn't like me," Woodhouse said.
"When two people don't like each other, it's like the law of the jungle - they fight."
Gavin added: "I'm not going to knock him in his football because he was ten times better at football than me - but you've got to remember I'm ten times the boxer he is."
Gavin is so confident of winning the fight, he has threatened to retire if he loses.
"I would yeah, where do I go? With what I've done, I cannot lose to someone like this," he said.