WBO champ Cleverly wants to fight domestic rival Bellew
Last updated on .From the section Boxing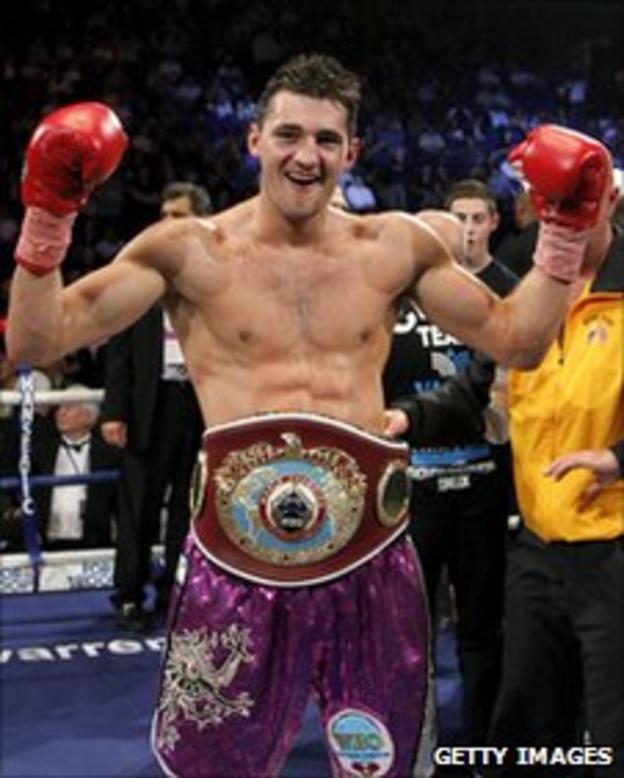 Nathan Cleverly says he will defend his WBO light-heavyweight title against Liverpool's Tony Bellew.
Bellew, who holds the British and Commonwealth titles, was due to face Welshman Cleverly in May but failed to make the weight at a check weigh-in.
"We're two undefeated guys and we both want to prove we're the best," Cleverly told BBC Radio Merseyside.
"I'm prepared to take the fight, although I feel he doesn't deserve his shot yet. It's his lottery fight."
Cleverly won the WBO title without throwing a punch when former champion Juergen Braehmer pulled out of a scheduled fight and defended it for the first time against Aleksy Kuziemski in May.
He was close to being paired with Bellew, the original replacement for Braehmer, but the man from Wavertree failed to make the weight.
While Cleverly, from Cefn Fforest, is unsure whether Bellew is worthy of a shot at his title he does recognise the potential benefits of being involved in a big domestic bout.
"I've done it the hard way," said Cleverly. "If he was going to fight me he'd be jumping the queue a few fights and he knows that.
"We both want to prove we're the best and it's a fight which is going to create a lot of publicity."
Following his victory over Ovill McKenzie, which saw him add the vacant British light-heavyweight tile to his Commonwealth crown, Bellew said he would like to face Cleverly in September. And Cleverly is open to the prospect of facing Bellew in the autumn.
"Whatever, really," he said. "I'm prepared to take the fight whenever the date is set, at whichever venue. It's not going to be a problem to me.
"Whenever the date is, I'll be there and ready to fight."