Derry Mathews delighted with vital win over Jennings
Last updated on .From the section Boxing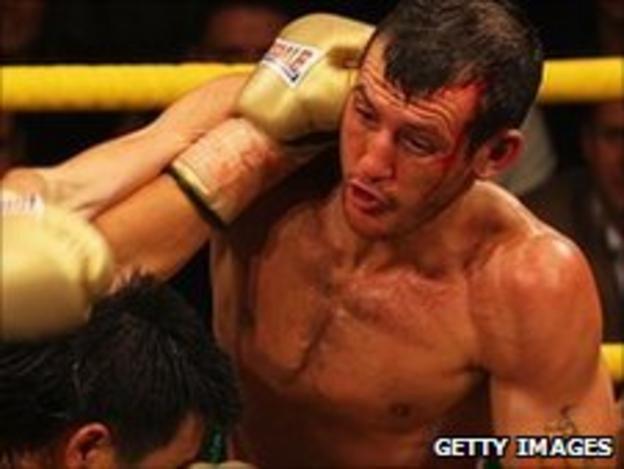 Liverpool lightweight Derry Mathews says he can focus on his European title fight with Gavin Rees following his win over Stephen Jennings on Saturday.
Mathews won the British Masters title after Jennings was stopped in sixth round at the Greenbank Sports Centre.
"I knew I had to win and I've got the reward of the European title fight," Mathews told BBC Radio Merseyside.
"Take nothing away from Stephen he put up a good battle on Saturday, but I was the better man on the night."
Before the fight with Jennings, Mathews said he would retire if he was beaten but he insists that was self-motivation.
"When I said I'd retire, I said that to put a bit of pressure on myself," the 27-year-old continued.
"I believe if I had have been beaten by Stephen Jennings there was no way I could of [fought for the European title].
"I was fighting a five fight novice, and to be beaten by someone of Stephen's experience, where do I go from there?"
On Tuesday it was confirmed Mathews will compete with Gavin Rees for the European lightweight title on 1 October in Newport.
Mathews added: "Gavin Rees even put on Twitter page that he wanted to fight me and he didn't want to let me down after he offered the fight to me in the first place.
"I'm happy the fight's happening. When I beat Gavin Rees, I could fight John Murray, you never know, in the Echo Arena or somewhere like that."