Super-bantamweight Mark Moran eyes title after injuries
Last updated on .From the section Boxing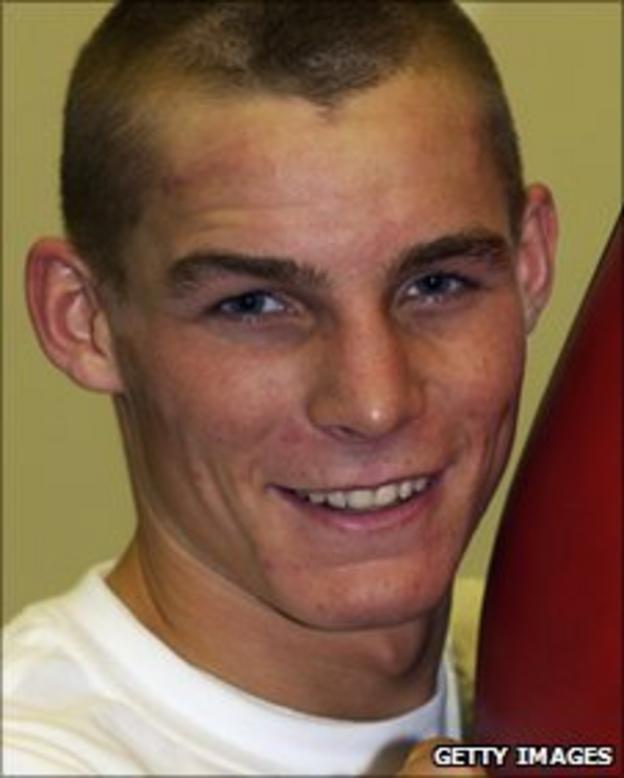 Liverpool's super-bantamweight fighter Mark Moran is targeting a title shot after recovering from injuries which have blighted the past two years.
Moran, 29, has had a tumour removed from his spine and required surgery on his left hand since challenging Jason Booth for the British title in 2009.
"The plan now is to stay injury free," Moran told BBC Radio Merseyside.
"I want to box as regularly as I can and hopefully push on for titles in the near future."
Moran, a bronze medallist at the Commonwealth Games in 2002, has revealed he only became aware of his back injury following defeat by Booth.
"After that fight I thought there was something wrong. I went for tests and they found a tumour on my spinal cord.
"They said, 'if you don't have the operation you could be paralysed when you're older and it needs removing within the next week'," said Moran.
"I thought my boxing career was over."
However Moran managed to recover following the operation and accepted an invitation to appear in Prizefighter in May 2002.
And although the former English super-bantamweight champion admits he had a serious hand injury going into the tournament, he says it was a chance he could not turn down.
"I had problems with my hand all through my amateur career and in preparation for Prizefighter I was getting cortisone injections in it.
"It was a bad decision to go in Prizefighter but it's such a good tournament," added Moran.
He subsequently required surgery no the hand, and now faces Pavels Senkovs in a four-round contest at Greenbank Sports Centre in Liverpool on Saturday.
And he says he is now desperate to make up for lost time.
"I see this fight as a chance to shake the cobwebs off, maybe one or two fights after that then push for a title."