Britain's David Haye set to delay retirement for Wladimir Klitschko rematch
Last updated on .From the section Boxing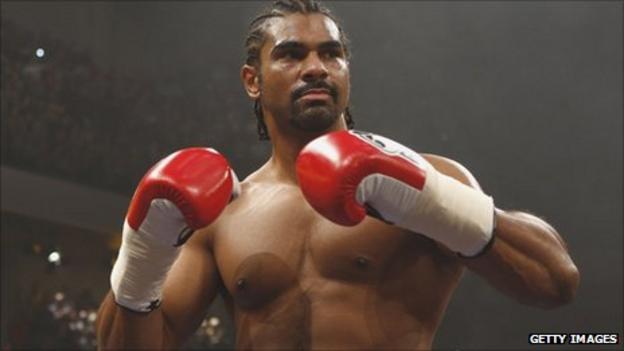 British heavyweight boxer David Haye has said he will delay retirement plans if he is given a fight against either Vitali or Wladimir Klitschko.
Vitali defended his WBC title against Tomasz Adamek on Saturday, while his brother expects to fight in December.
"If I am given a rematch or Vitali will fight me, I will postpone my retirement for six months," Haye said.
The 30-year-old told German daily newspaper Bild his decision to delay his plans was influenced by family and advice from Britain's former heavyweight world champion Lennox Lewis, who earned a sixth-round technical knock-out against Vitali eight years ago.
"I've reconsidered everything after talking to my family and meeting with Lennox Lewis in Montego Bay, Jamaica," said Haye.
"We chilled out there and Lennox gave me some tips on how to beat Vitali, just like he did in 2003."
By beating Haye on points in their fight in Hamburg, Wladimir added the British fighter's WBA belt to his IBF, IBO and WBO titles.
But Haye insisted: "Wladimir couldn't put me down and he had the referee, judges and fans on his side. I had no real chance. Vitali should give me the chance, if he dares."
After defending his WBC belt with a 10th-round technical knock-out of challenger Adamek, Vitali welcomed the news of Haye's invitation to fight.
"Haye is the best boxer - in trash talking," said Klitschko after beating Adamek.
"I am saying that I want to fight him. Why? Because he has personally insulted me deeply. I want to knock him out."