International Amateur Boxing Association defend championship seeding
Last updated on .From the section Boxing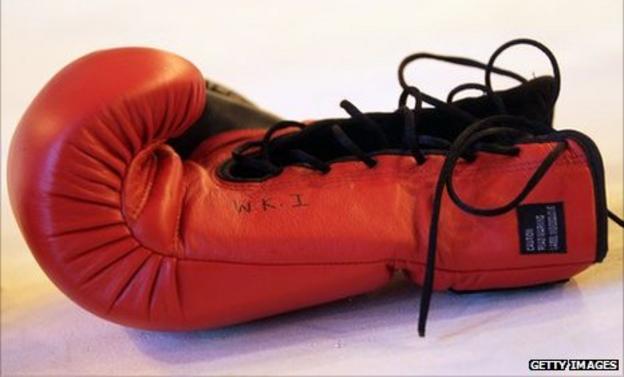 The International Amateur Boxing Association (AIBA) have dismissed critics of the Amateur World Championships seeding system.
The competition, currently being held in Azerbaijan, acts as qualifiers for the London 2012 Olympics.
All nine Azerbaijani boxers were given a top-eight seeding, some above their world ranking, ensuring an easier path.
An AIBA statement said: "The insinuations are nothing more than a cheap shot."
They added: "AIBA objects to the insinuations contained in recent media reports that changes in relation to the seeding of boxers at the World Championships were introduced for any improper purpose.
"[The insinuations] demonstrate unfamiliarity with the rules, structure and ethos of AIBA and AIBA competitions."
The draw has fuelled further controversy after the BBC last week made allegations, which were strongly denied by AIBA, that Azerbaijan was promised two gold medals at the Olympics in exchange for a £5.8m loan to AIBA's World Series Boxing.
Damian Collins, a British member of Parliament, has called for the International Olympic Committee to ensure all competitors in London next year are there on merit and AIBA has promised to set up an investigation committee into the allegations.
The world body, which emphasised its "zero-tolerance attitude to corruption", declared in an initial statement that the new seeding practice brought the World Championships into line with the Olympic boxing tournament and other Olympic sports.
However, after saying Britain would have six seeds automatically at the Olympics as host nation of London 2012, they later recognised that was not the case.
"The explanation should have referred to the quota system rather than the seeding system," AIBA said in a revised statement.
This year's world championships had been scheduled originally for Busan, South Korea, but were switched to Azerbaijan last year.