IBO lightweight title chance for Derry Mathews
Last updated on .From the section Boxing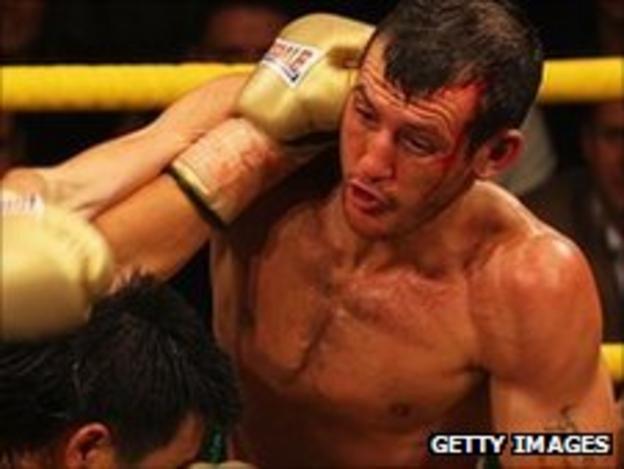 Liverpool boxer Derry Mathews says he could be in line to fight for the vacant IBO world lightweight title.
"I've been put in to fight for the IBO lightweight title," Mathews told BBC Radio Merseyside.
"The IBO contacted Stephen Vaughan and said they were happy with Saturday's performance and want me to fight for their world title."
He added: "Manuel Marquez has just given it up and he's a top fighter.
"Vaughan is just looking for the right opponent and to see who the IBO put in and he's promised the fight is going to be in Liverpool."
The opportunity for Mathews to fight for such a prestigious title looked out of his reach when he retired from the sport in 2009, but since his return 14 months ago success has come his way.
No formal plans have been made for the potential fight, and Mathews admits he is unsure who his likely opponent will be.
"There have been a few names put into the hat," Mathews continued. "There are Americans and a few Mexicans that he's been looking at.
"But it's up to the IBO who they feel they want to go in with me. I'm going to be ready and I'll speak to [trainer] Oliver Harrison about our training programme.
"I'm going to take the opportunity because you don't get the chance to fight for the IBO World title every day of the week."