Scot Ricky Burns 'happier' at lightweight
By Stevie Miller
BBC Sport Nation
Last updated on .From the section Boxing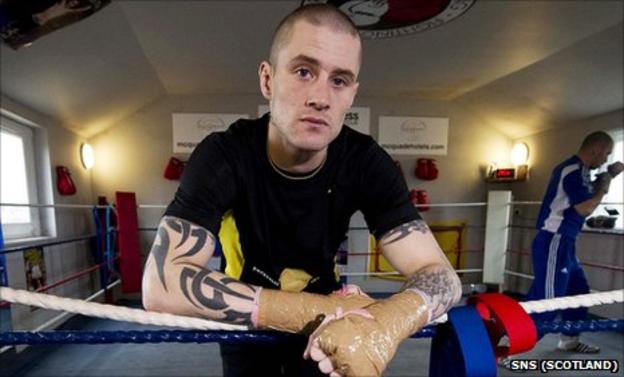 Former WBO super-featherweight champion Ricky Burns says he is more relaxed since moving up a weight division.
"I'm so much happier now with my boxing," said the 28-year-old from North Lanarkshire.
"I can concentrate more on the boxing side of it rather than worrying about what I'm eating and killing myself to get down to super-featherweight."
He added: "When I was fighting at super-featherweight I was having to diet really, really strict for the eight weeks before a fight, whereas now I can relax a wee bit more. I can have that extra meal a day."
Burns also believes he could not have picked a harder fight for his first bout in the new division.
"He is one of the best in the weight division," said the Scot. "He's never in a dull fight.
"The couple of fights he's lost he's only ever lost against the real top boxers. I know I'm going to be up against it, but, again, it's going to bring out the best in me.
"He's a come-forward brawler, really big, really strong at the weight and he can punch as well."
Burns also stated that he would be delighted if troubled fellow Scottish fighter Scott Harrison can overcome his problems regaining a licence and compete in the ring again.
"I hope he does," added Burns. "He's paid his dues, he's done his time, so hopefully they do see it and he keeps his head down and gets back to doing what he does best."