Ricky Burns beats Michael Katsidis in WBO thriller
By Keir Murray
BBC Scotland
Last updated on .From the section Boxing
Ricky Burns produced a disciplined and courageous performance at Wembley Arena to defeat Michael Katsidis on points to win the WBO interim lightweight title.
The 28-year-old Scot in his first fight at lightweight was the underdog against the aggressive Australian but took the bout 117-112, 117-111, 117-111.
The squat Queensland fighter, three years older than Burns, threw more punches and tried to subdue his foe.
But the Coatbridge boxer used his jab superbly to create attacks of his own.
It means Burns's record now stands at 33 wins and two losses, having moved to the 9st 9lb lightweight division after an impressive stint as WBO world champion at super-featherweight.
"I think I proved a lot of people wrong," said the Scot. "There was a lot of talk about Michael walking all over me.
"I've always said, the better the guy in front of me, the better I'm going to be.
"Michael didn't give me a minute, he kept coming forward but I'd prepared for that. I'm doing my job and that's the way I always look at it."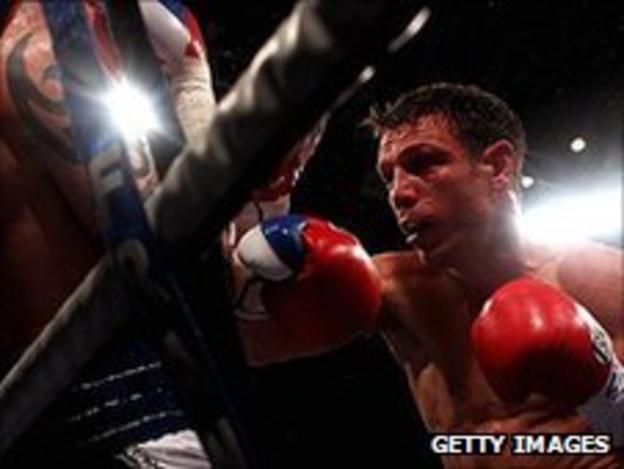 There were fears that Burns's taller, thinner frame - even at the 135lb mark - might be exposed to the crunching left and right body shots from Katsidis, an unrefined, old-fashioned fighter, who trains in Thailand in the run-up to his bouts.
And in the opening exchanges Burns's fans may have grimaced as the older boxer tore into the Scot.
To his credit, and with trainer Billy Nelson's words ringing in his ears, he flicked out his jab to keep Katsidis at bay.
And when, inevitably, Katsidis pinned Burns on the ropes, he gritted his teeth, covered up and didn't allow the Australian the boost of seeing he had been hurt.
But it would be too simplistic to suggest that Burns's victory was purely down to his superior boxing technique.
When required, he went toe-to-toe with Katsidis and stung him with straight lefts and left hook combinations to the body and head.
Burns moved swiftly ahead in the bout but Katsidis surely won the fifth round when his appetite to inflict pain on the Scot was matched by precision.
But Katsidis began to tire, his attacks petering out after an initial flurry, and there was the suspicion the experienced campaigner knew he was neither going to intimidate Burns, nor knock him out.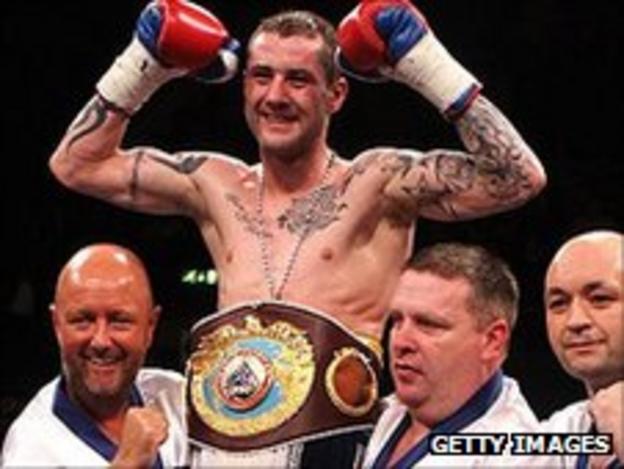 The Coatbridge boxer was clear-headed throughout the contest, knowing when to mix it up, when to pick off the Queensland favourite and when to skip out of range and let his jab halt Katsidis's bull-like charges.
Although Katsidis, who had previously tasted success in London when beating Graham Earl and Kevin Mitchell, had the greater work-rate, the judges voted unanimously in Burns's favour, rewarding him for his cleaner, more-efficient style.
Having subdued the early danger, Burns's performance, especially in the final two rounds, suggests his future in the lightweight division could be one filled with further glory.
Burns's promoter, Frank Warren, has indicated his next bout will be in Glasgow.