Enzo Maccarinelli eyes Nathan Cleverly world title bout
Last updated on .From the section Boxing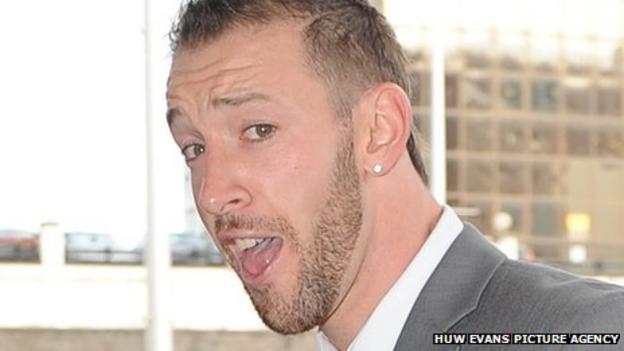 Enzo Maccarinelli has targeted a world title shot at fellow Welshman Nathan Cleverly as he prepares for his comeback.
Should he win, Maccarinelli will take another step towards a possible fight against WBO champion Cleverly.
"That's my ultimate aim, but I'm not trying to jump ahead of myself," he said.
"I want a world title and, if that's the fight that [promoter] Frank [Warren] wants to put together, I'm happy for it."
The Swansea boxer was WBO world cruiserweight champion between 2006 and 2008, but suffered four defeats in his last eight bouts.
"There's a lot of people who doubt me out there who don't believe I should be coming back," said Maccarinelli.
"I've got to prove all them wrong. I've got to get people start believing me again.
"[I have] no excuses for some of my losses, but the preparations were wrong and the better prepared men won on the night.
"I am 100% focused on winning this fight on Friday."
Maccarinelli has not fought since he lost his European cruiserweight title to Alexander Frenkel 14 months ago.
The Welshman required treatment from ringside medics after the fight in Birmingham and considered retirement.
But the 31-year-old decided to resurrect his career by dropping down a weight and rejoining former coach Enzo Calzaghe.
"I haven't sat on my backside for a year," he added. "I've been in the gym, I've been working.
"I feel good [and] I feel sharp and if I didn't think I was ready I wouldn't fight. I'm taking one fight at a time.
"I haven't seen too much of him [Marosi]. I'm more concerned what I'm going to do rather than what he's going to do."