Jersey's Monika Markowska wins kickboxing world title
Last updated on .From the section Boxing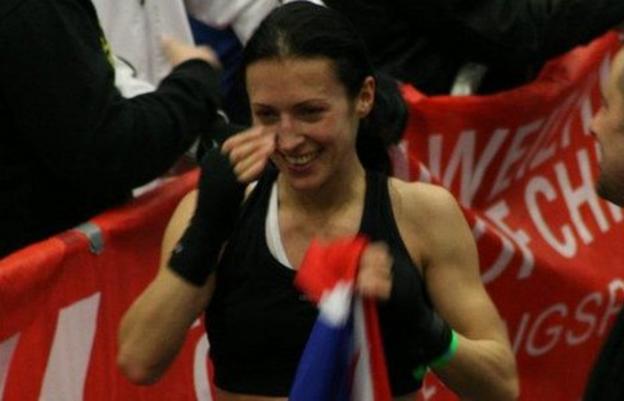 Jersey kickboxer Monika Markowska has won the Wako full contact championship in the -52kg category in Ireland.
She beat Polish champion Zaneta Ciesla on points in the final after getting past Russia's Valentina Filatova in the semi-finals and Croatia's Valentina Balazinec in the opening round.
"I have experienced the best feeling an athlete possibly can have," Markowska said.
She is the first British fighter ever to win a full-contact world title.
Markowska, who won the Brtish title earlier this year, had beaten Ciesla twice before in her career, once in Jersey and once in a fight in Macedonia.
"All year I have trained so hard to achieve my dream, training seven days a week, twice a day, totally devoting myself to preparation for the championships," she said.
"I have travelled most weekends to England and Ireland to train with the best coaches and to spar with the best fighters."