BBC Newsnight stands by claims of Olympic boxing fix despite AIBA report
Last updated on .From the section Boxing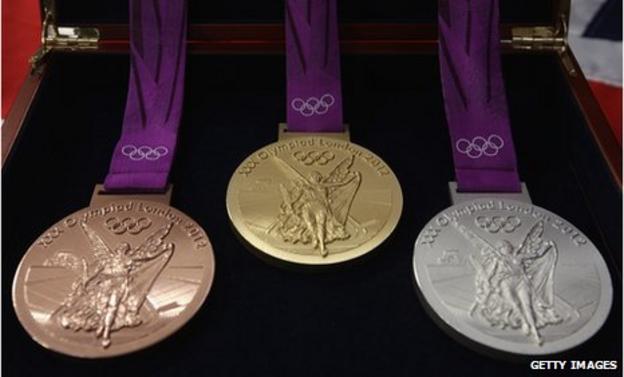 BBC's Newsnight are standing by claims that results may be fixed at the 2012 Olympics, despite an International Boxing Association committee saying they are "completely without merit".
The Special Investigation Committee (SIC) probed allegations the Azerbaijan government made a $10m (£641,000) investment for two gold medals.
"The BBC relied heavily on hearsay," concluded the SIC report.
The BBC responded by stating: "We stand by our investigation."
They added: "While we anticipate the International Boxing Association [AIBA] making all the evidence they reviewed public, we are continuing to cooperate with the ongoing investigation by the International Olympic Committee Ethics Commission."
The BBC report cited unnamed 'whistleblowers' as having told its reporters they had been informed about a deal for London 2012 medals by World Series Boxing's chief operating officer Ivan Khodabakhsh, an Azeri national.
The programme also said the money was needed by the WSB because it had run into financial difficulties in the United States.
AIBA, the organisers of the Olympic boxing tournament, admits an Azeri national - private investor Hamid Hamidov - paid $9m (£5.9m) to one of their competitions but they denied any deal to fix medals.
"We have conducted an exhaustive investigation over the past two months", said Dr. Tom Virgets, chairman of the investigating committee's five-member panel, which was appointed in September.
"We have concluded that the allegations made by BBC Newsnight in September that there was an investment by a government or any discussion or effort to guarantee gold medals were completely without merit."
The statement went on to establish that the investment "was in fact made by a single private investor named Mr Hamid Hamidov."
The committee added they were "satisfied that the investment was made by Mr Hamidov and was made for commercial purposes, namely to assist in the establishment and operation of US boxing franchises.
"This was a purely commercial investment, unconnected to the Olympic Games, and we have traced both the source of funds and their disbursement, and documented our findings."