BBC man on Carl Froch-watch
By Robin Chipperfield
BBC Radio Nottingham in Atlantic City
Last updated on .From the section Boxing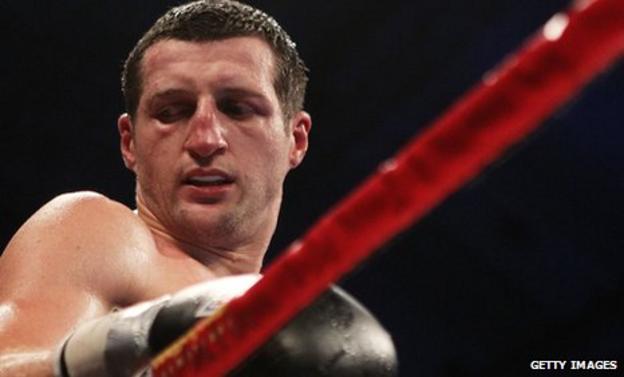 As the two opponents sat on the stage at the brightly lit news conference in Atlantic City's Boardwalk Hall, you would not have needed to be a shrewd psychologist to work out what had happened in the fight.
He was in complete control of the situation - and looked a class act. The Nottingham man, on the other hand, looked a little dishevelled, was showing bruises and - understandably given the defeat, spoke slowly.
The sharper man in the press conference had been the sharper man in the ring.
Froch was complimentary towards the Californian afterwards. Too often, beaten sportsmen whinge about a decision, or claim to be unlucky when they're beaten.
It is unclear where Froch goes from here. He has spoken of avenging his defeat by Mikkel Kessler and there was some talk after his defeat by Ward of a fight with IBF title holder Lucian Bute. But a more intriguing match-up would be against Welshman Nathan Cleverly.
The 34-year-old was fulsome in his praise of Ward, who at the age of 27, appears to have a tremendous career ahead of him.
Froch also had time for every question in the unnecessarily elongated news conference and then record a couple of radio interviews, face a smattering of TV interrogations, before spending at least 10 minutes answering questions in a separate area from British newspaper journalists - many of whom looked almost as dejected as he was.
Two-and-a-half hours after the final bell, Froch and his entourage left the Boardwalk Hall for the five-minute walk to their hotel.
As he and girlfriend Rachael Cordingley walked arm in arm, it was significant to note the number of American passers-by who recognised him.
Maybe not in this fight, but perhaps over the past couple of years, Carl Froch has made a real impression on this country.