Shrewsbury boxer Rory Doran has no retirement regrets
Last updated on .From the section Boxing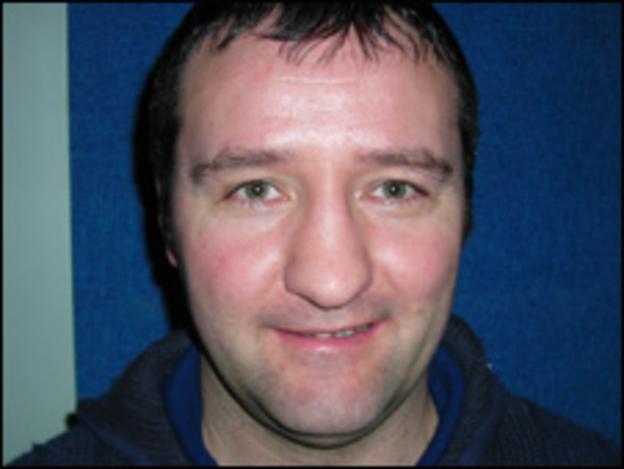 Former boxer Roddy Doran has insisted he has no regrets about bringing his career to an end six years after retiring from the ring.
Doran, from Shrewsbury, won two Midlands titles before quitting after a tough WBF intercontinental middleweight title bout with Andy Halder in 2005.
"I kept having a cut above my left eye, the doctor did warn me I could lose my sight if I carried on.
"My health had to come first," Doran told BBC Radio Shropshire.
"I was angry with the referee at first when he stopped the fight, but I'm so happy now because I still have my eyesight. It was the right decision."
Doran, who will be 40 in March and now works as a self-employed taxi driver in Shrewsbury, was unbeaten in his first 11 professional fights from 2001, winning nine of them.
That record included winning the British Boxing Board of Control Midlands middleweight and super-middleweight titles.
He stepped up to have three cracks at WBF titles - the final one against Coventry-based Halder in June 2005.
"I've got lovely memories, two belts at home that I cherish and I still do some training," he said, "and when the time is right I'd love to open my own gym."