Henry Wharton returns to boxing by setting up a gym
Last updated on .From the section Boxing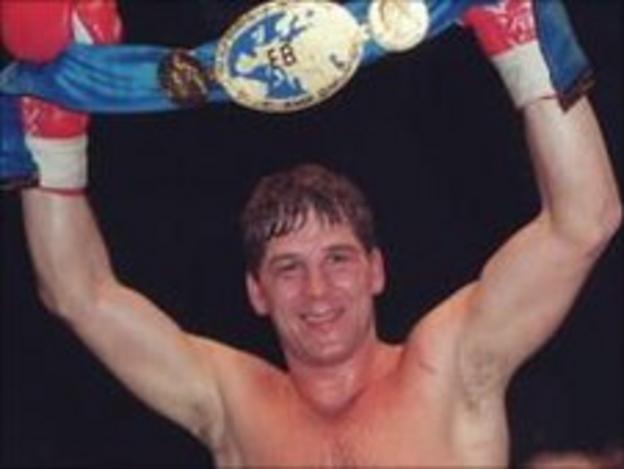 Former super-middleweight boxing champion Henry Wharton has returned to the sport by helping set up a gym in his home city.
Wharton has got involved to help convert a former cinema in York into a gym and boxing venue.
The former British, Commonwealth and European champion told BBC Radio York: "We're trying to put as much back in as we can.
"We want many good nights for all York boxing clubs around for years to come."
He continued: "Like the York Hall in London this can be the staging post for fights. We can do something for the city and for the kids."
The 44-year-old retired in 1999 with a career record of 27 wins, three defeats and one draw.
The three losses were all in world title fights, against Nigel Benn, Chris Eubank and Robin Reid.
Wharton said: "I've always loved the sport of boxing. There's a skill and art to it like most sports.
"There are many fighters I beat who won world titles after I beat them. That's a little bit sore to think that if I'd got that chance at that time - I still hold it a little bit in my mind that I was a little bit robbed. They got the world title shot before me."
He added: "I've kept my hand in boxing. I've advised other fighters what to do and what not to do and I've been coaching in Ripon and Thirsk.
"I've been teaching kids and that's given me a bit of a buzz back. You don't realise how much you've learnt until you start showing kids.
"Every little bit helps for them and opens new doors for them and I'm looking forward to doing many many years of that."