Ricky Hatton expects Munroe-Quigg to be 'fight of year'
Last updated on .From the section Boxing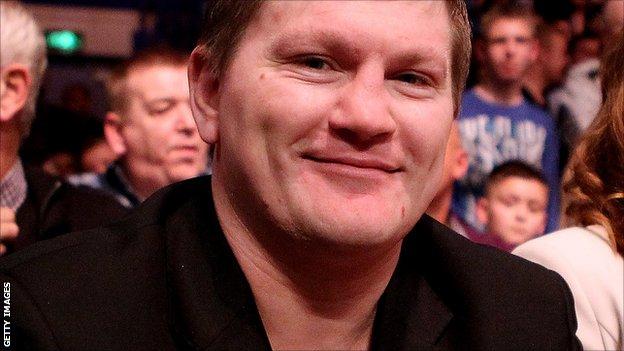 Ricky Hatton believes the upcoming super-bantamweight bout between Rendall Munroe and Scott Quigg could be one of the best fights of 2012.
Leicester's Munroe and Bury's Quigg meet for the interim WBA title at the Manchester Velodrome on 16 June.
"It's very rare because you often find that the top fighters don't want to fight each other," said Hatton.
"We've put the number one and number two in the country together. It's a fight of the year in the making."
Former two-weight world champion Hatton added that this is one of the bouts he has most excited about since becoming a promoter three years ago.
"Rendall Munroe probably feels a bit upset and cheated because of all the hot press that Scott Quigg has been getting," added the 33-year-old.
"Lots of people are saying Scott is a future world champion. This is his chance and he's going to have to live up to his promise."
At 31, Munroe is eight years older than his opponent and has already fought for a world title, losing to Toshiaki Nishioka in Japan in October 2010.
He will also be up against a partisan crowd in Manchester, but he is determined not to let that affect his performance.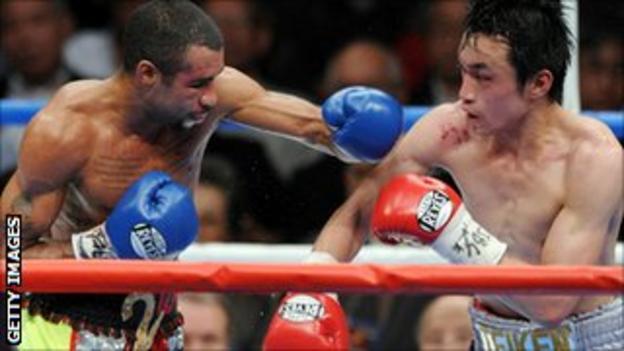 "We're gladiators and, once you're in the ring, it doesn't matter where you are," said the Leicester fighter.
"If you put a ring in someone's back garden, we'll both be trying to do the same thing. We're both there to win the belt and go home."
Quigg, meanwhile, will have home support in his favour, and is desperate to show his true potential.
"For me to prove I'm number one, I have to beat Rendall," said Quigg, who has won all of his 24 professional fights. "It's the fight I've wanted since I won the British title (in October 2011).
"Until I beat him, I'm not the number one, so this gives me the opportunity to do that.
"It's a massive step up for me because he's fought at world level and, although he's a bit older than me, he's still in great shape.
"I'm under no illusions, it's going to be a tough fight but one I'm confident about and I'm looking forward to it."