Nathan Decastro ready for professional debut
Last updated on .From the section Boxing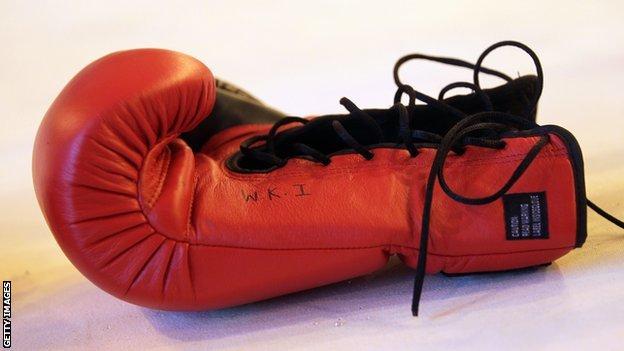 Nathan 'Nightmare' Decastro will fulfil a lifelong dream when he steps into the ring as a professional boxer for the first time next month.
The 21-year-old middleweight is set to fight on 19 October in Grimsby and says he is ready to step up in class and make a living from the sport he loves.
"I had the choice of staying amateur for another year but money talks," Decastro told BBC Lincolnshire.
"I wanted to start earning money out of the game."
Decastro, from Bardney in Lincolnshire, has been fighting at Bracebridge Boxing Club since the age of nine, making his first appearance in the ring just two years later.
"I've had ninety-odd amateur fights and I've boxed everywhere," he said.
"There's not a lot more I could really do in amateur boxing so I decided to go to the paid ranks.
"Hopefully it can turn into a full-time job being a boxer, which is what I dream of."
His most notable fight came when he narrowly lost against Chris Eubank Junior, son of the former world champion.
Decastro, who works in the building trade, says being a full-time boxer has always been his dream.
"I watched boxing in the Olympics. I know a couple of lads who were there", he said.
"Being on TV, that's what I dream of. That's what makes the hairs on the back of my neck stand up."
Decastro, who is trained by his father, added: "My next fight is looking to be October 19, and after that I've got a big announcement to make.
"I've got a few fights lined up but I've just got to get this night out of the way first before I say anything else."