Ricky Hatton comeback: Michael Katsidis would consider offer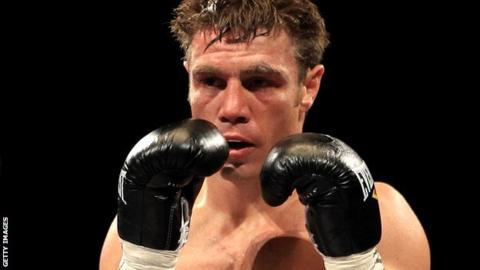 Michael Katsidis's camp admits he would be interested in fighting Ricky Hatton, but has yet to be approached.
The Australian former two-time interim WBO lightweight champion has been linked with The Hitman's comeback fight on 24 November.
Katsidis's representative, Matthew Tripp, told BBC Sport: "At this stage, there have been no discussions.
"But it is something we would consider depending on the purse and depending on the weight."
Hatton, 33, announced a return to the ring last month, three years after losing his IBO light welterweight title to Manny Pacquiao.
An opponent will be named at a news conference on Friday, and the Manchester-based fighter said in September that "the only way to convince everyone I'm back is by flattening someone on 24 November".
Katsidis, 32, has lost four of his last five fights, including a defeat by WBO lightweight champion Ricky Burns at Wembley Arena in November.
However, he has won 28 of his 34 fights, 23 by knockout, and Tripp insists his man would relish the opportunity to fight again on British soil.
"It wouldn't be a problem to fight in Manchester," he said. "Michael has been over to Britain and he's won two world titles over there.
"We have had nothing from their camp at the moment. But 24 November would give us enough time. Michael is in full training at the moment."