Rendall Munroe likely to quit boxing
Last updated on .From the section Boxing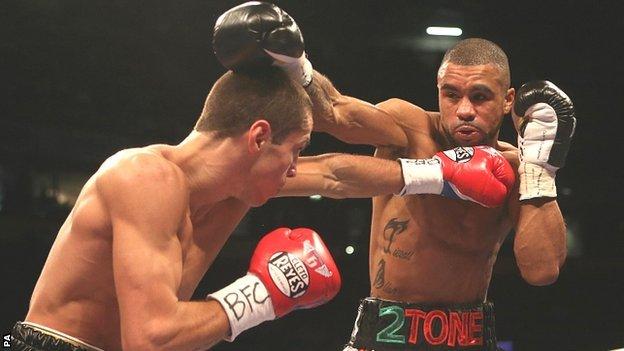 Rendall Munroe is likely to retire from boxing after questioning his own hunger following his WBA interim super-bantamweight title fight defeat by Scott Quigg in Manchester.
"I'm about ready to call it a day now. I've had a good journey and a good time but what more is there now?
"If you lose that hunger it might be time. I'll see what happens," Munroe, 32, told BBC Radio Leicester.
Munroe's loss on Saturday night was only the third of his career, and the first time he had been stopped in 27 fights.
"I love training but it felt like even when I was sparring I was having to push myself really hard. It felt like sometimes I was just going through the motions.
"I'm an honest guy and I love training and keeping fit,but there is a difference between wanting to keep fit, keep in shape and wanting to fight," he added.