Michael Norgrove death: British Boxing Board defends tests
Last updated on .From the section Boxing51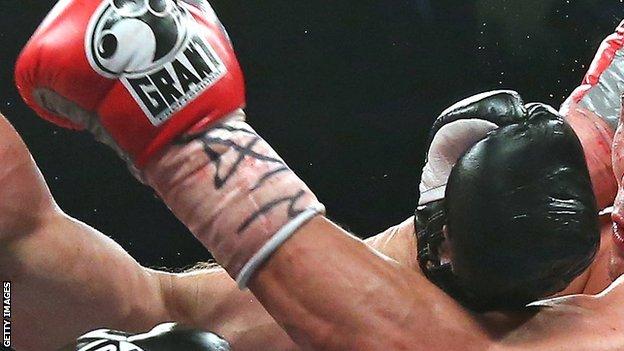 Robert Smith, the general secretary of the British Boxing Board of Control, has defended the strictness of medical testing in the sport following the death of Michael Norgrove.
Norgrove is the first boxer to die after a fight in the UK for 18 years.
"We are one of the strictest authorities in the world," said Smith.
"This is an acute injury, this can happen any time. He had his medicals done, he had his brain scans done, there was nothing there of any concern whatsoever, else he wouldn't have been in the ring.
"He was a fit young man but we can't guarantee an acute injury can't happen - no doctor in the world can guarantee an acute injury can't happen."
Norgrove, who was born in Zambia but lived in Wood Green, north London, was taking part in the first bill at The Ring for 73 years and his sixth professional bout.
Norgrove knocked Bowen down in the first round but was pulled out of the bout after 29 seconds of the fifth when referee Jeff Hinds noticed he was acting strangely.
"I've had reports over the last week and it wasn't a particularly hard contest," Smith told BBC Radio 5 live.
"He hadn't taken any particularly hard punches but the referee dispensed with the count, the medics were in there straightaway and he was in the hospital within 25-30 minutes.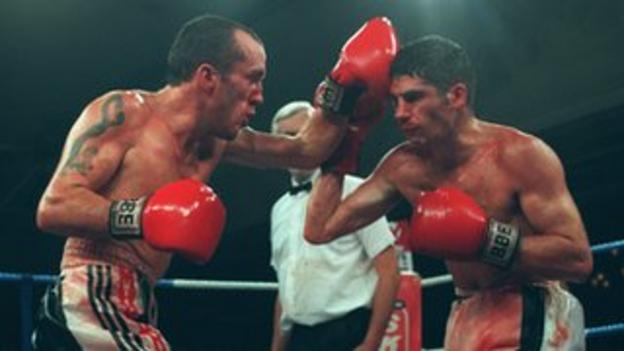 "Procedure-wise, everything worked extremely well but this is the nature of the sport we're in."
Norgrove was diagnosed with bleeding on the brain but medical staff were unable to save him.
"We all know the dangers that boxing has, every boxer that participates knows the dangers," Smith added.
"As a governing body we put in place all the medical provisions we possibly can but of course these things still happen.
"When asked [whether boxing is a legitimate sport], I say: 'What are you going to replace it with?'
"Michael did this because he wanted to do it - every boxer that steps into a ring does it because they love it.
"They love the competition, the work in the gym and the friends they meet. It's something they want to do. Nobody is forced to get into a boxing ring."
Norgrove's close friend and fellow boxer Monica Harris was at the fight and spoke to 5 live about what she saw.
"He knocked his opponent down in the first round and his opponent didn't actually land any clean shots," she said. "But in the fifth round he just went down."
"I saw him just before his fight and he had the biggest smile on his face, he looked so happy. That will stick with me forever."
The last boxer to die after a fight in a British ring was Scottish bantamweight James Murray, who died of brain injuries following a British title fight in Glasgow in 1995.