Heavyweight Gary Cornish lands first bid for a title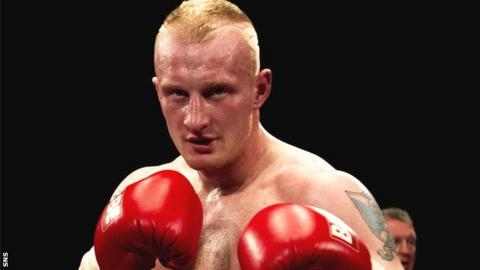 Gary Cornish will have home advantage when he takes on Melton Mowbray's Paul Butlin for the vacant International Masters heavyweight title this summer.
The pair will enter the ring on 5 July at the Ironworks in Inverness, Cornish's home city.
Cornish, 26, has won all 14 bouts since turning professional and is looking forward to his first title fight.
He said: "This will be a difficult fight. It's a great reward for two years of hard work."
Cornish is managed by Tommy Gilmour whose son, Chris, is promoting the fight in the Highlands for the belt recently vacated by Audley Harrison.
He said: "I have promoted a few of Gary's contests and I am delighted to give him this opportunity in front of his local support.
"I believe this is the first step in Gary's quest to become Scotland's first heavyweight champion."
Cornish, trained by Laurie Redfern, added: "It will be a chance to show people what improvements I have made since turning pro.
"I only had nine amateur contests but have been kept busy as a professional as well as having the experience of sparring with some of the top guys like David Price and Dereck Chisora.
"Butlin has a lot of experience so I will need to be at my best on the night.
"This is the perfect contest at this point in my career, given the quality of the opponents that Butlin has boxed. I aim to be the champion on 5 July."
Cornish will have a six-inch height advantage over the veteran Butlin, who has struggled to register wins in recent years.
The Leicestershire fighter, now 37, has won 14 and lost 18 of his 32 bouts. Twelve of those defeats have come in his last 14 fights.