Tony Quigley: Ex-British champion reveals depression struggle
Last updated on .From the section Boxing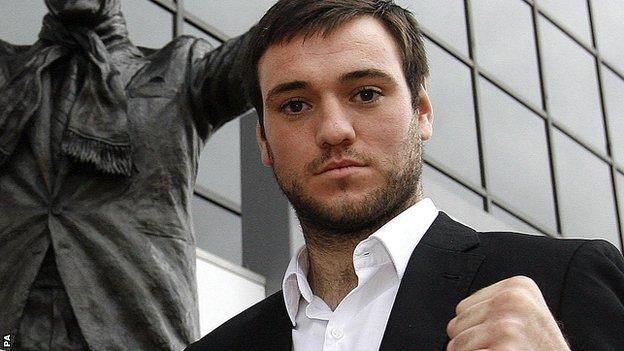 Former British super-middleweight champion Tony Quigley is planning to make a boxing comeback after revealing he has suffered from depression.
The 28-year-old from Kirkby has not fought professionally since March 2011.
Quigley admitted he considered taking his own life, but with a young family giving him a fresh perspective, he would now like to return to the ring.
"It's the fact of just being able to enjoy boxing again. That's my main goal," he told BBC Radio Merseyside.
"When I was younger, I was fighting for money and I liked the fame. I couldn't care less about that now.
"Now all I want to do is make sure my baby doesn't need anything in life. That's the best type of motivation a man needs."
Quigley became British champion in March 2009 by defeating fellow Liverpudlian Tony Dodson, but lost his title to Paul Smith seven months later.
That loss, along with a persistent back injury, proved to be the start of his problems away from the ring.
Awareness of mental illness in boxing has been raised in recent days following a BBC documentary focusing on Frank Bruno and
And when news broke earlier this week that Wales-based welterweight Billy Smith had taken his own life, it led Quigley to go public about his own mental health issues on Twitter and urge the boxing community to do more to support fighters struggling with the illness.
"The best way to describe it is when a boxer gets knocked down in the ring," he said.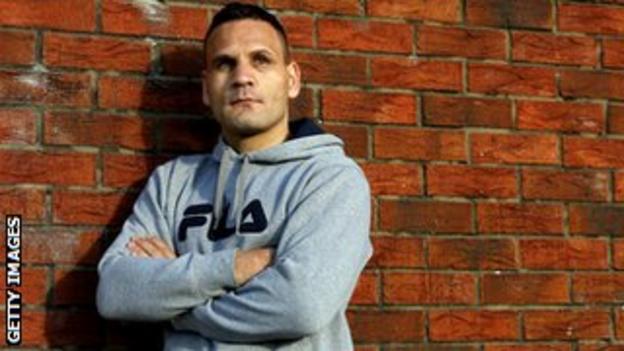 "The referee will ask if you're ok to continue, and even if you're not, you'll always say 'yes'. If someone asks you if you're ok on the street, it's the same thing. You'll always say 'yes' when you're not.
"We need some awareness of some sort, but it needed someone like me to step up and say 'I was depressed'. I can't guarantee I'm 100% over it, but you've got to have someone to step up for other people to have the confidence to come out and say 'I could do with some help'."
He added: "It's not nice to admit it, but when I was at my lowest, I used to sit there in my own little world thinking 'I'm going to kill myself'.
"It was all doom and gloom and the only way for me to deal with it was to think about ending it. It sounds a bit dramatic but it's the truth.
"I want to help people because I literally got to rock bottom where I couldn't get any lower, but I stuck in there. Now I've got a family and I'm happy.
"If anyone needs to talk, come and speak to me because things aren't as bad as they seem."