Carl Froch v George Groves: Wembley Stadium to host rematch
Last updated on .From the section Boxing211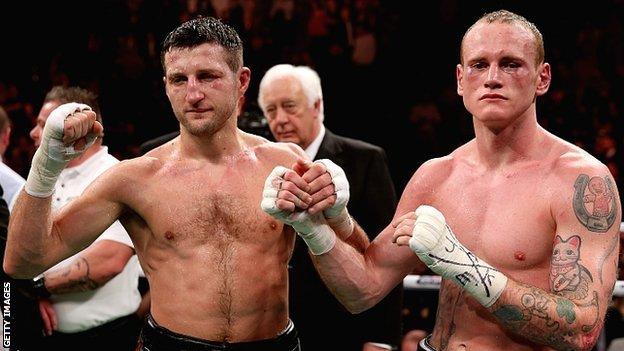 Wembley Stadium will stage the rematch between Carl Froch and George Groves on 31 May, with the fight likely to set a British post-War attendance record.
Froch-Groves II will be the first boxing bout at Wembley Stadium since it re-opened in 2007.
Wembley holds 90,000, although a crowd of 60-70,000 is more realistic.
Nottingham's Froch, 36, told BBC Radio 5 live: "Fighting at Wembley will be mind blowing. I did not want to bring him to Nottingham and then people say 'you could only do it at home'. I am going down to his back yard so there are no excuses for him.
"The time for talking has stopped. I'll be giving him more respect this time. I am sure he will try to get under my skin. He seems to think he is in for an easy night's work. He is in for a surprise."
Londoner Groves, 25, told BBC Radio 5 live: "It's a dream come true, almost like fate, that we are fighting for a world title in London. To be crowned there sounds pretty perfect to me.
"I've been in the gym knowing if Froch hadn't taken the challenge I would fight sooner. Now I'm ready to put the foot down whenever the time is right."
The current post-War attendance record for a boxing match in Britain is held by Ricky Hatton and Juan Lazcano, who fought in front of 55,000 fans at the City of Manchester Stadium in 2008.
Wembley appeared to be out of the running because England play a pre-World Cup friendly against Peru at the venue the previous evening.
There were reports that Manchester United, Arsenal and Nottingham Forest were all in the running to host the fight at their grounds.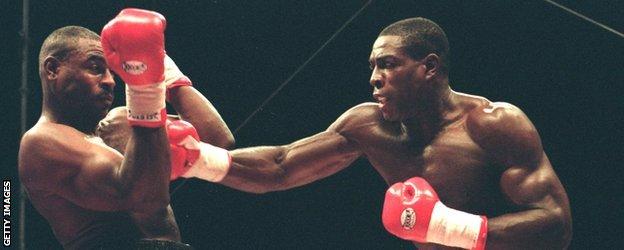 But promoter Eddie Hearn said he was confident any logistical problems would be overcome and that only Wembley was big enough to host the clash.
"We wanted to make a real statement, and ultimately we needed the seats for a fight of this magnitude," said Hearn.
"I think we have got the product to fill stadiums like this. When you get an opportunity to do so, you have to grab it with both hands.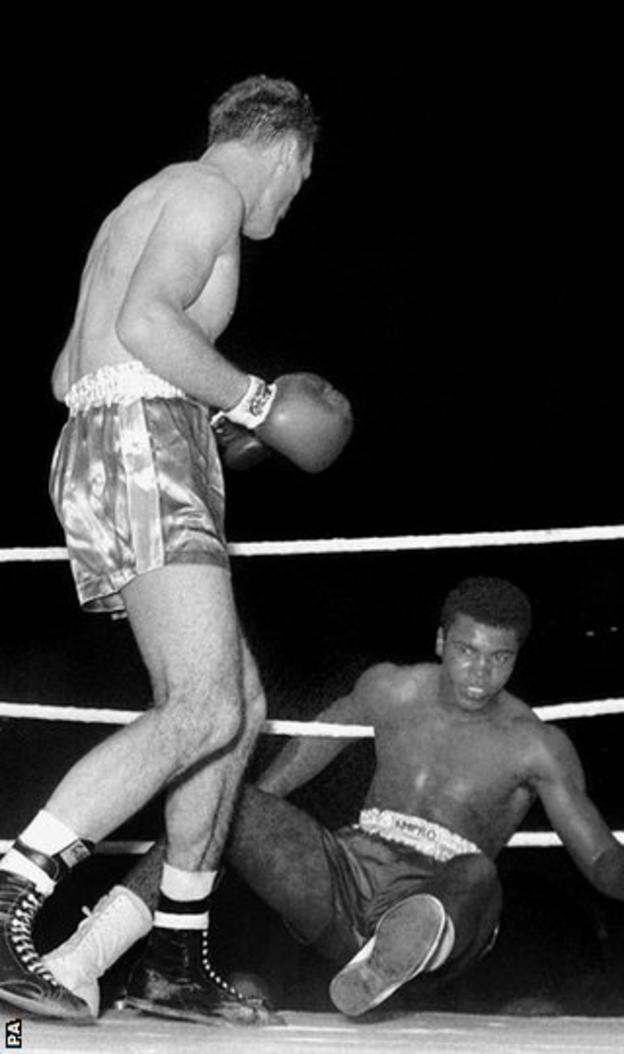 "This is the ultimate, in my opinion - steeped in history - and this is the first fight at the new stadium. And what a fight."
In their first encounter, Groves floored the champion in round one and was ahead on all three scorecards when referee Howard Foster halted the fight with Froch on the attack.
Groves claimed the fight was stopped too soon and implored Froch to grant him a rematch.
When Groves lobbied the relevant governing bodies and the IBF ordered the pair to fight again, Froch agreed to broker a deal.
The ill-feeling between the two men makes their second fight the most eagerly-anticipated rematch in British boxing since Chris Eubank fought Nigel Benn at Manchester United's Old Trafford stadium in 1993.
The last fight to be held at the old Wembley Stadium was between Frank Bruno and Oliver McCall in 1995, when 23,000 people saw Bruno win a heavyweight world title at the fourth attempt.
Bruno lost one of his world title challenges at Wembley against American Tim Witherspoon in 1986, a fight which drew 40,000 fans.
But the most famous fight to take place at Wembley was a non-title encounter between Henry Cooper and Cassius Clay, which drew an estimated 35,000 supporters in 1963.
British hero Cooper, who died in 2011, knocked the future Muhammad Ali down with a huge left hook at the end of the fourth round, before being stopped on cuts by the American in the fifth.
The all-time attendance record for a British boxing match was set by Cornwall's Len Harvey twice in the 1930s.
In 1934, Harvey unsuccessfully defended his British heavyweight title against Welshman Jack Petersen at White City Stadium in front of an estimated crowd of 90,000.
Five years later, Harvey won the British light-heavyweight title with a victory over Rochdale's Jock McAvoy in front of a comparable crowd at the same venue.