Glasgow 2014: Josh Taylor leads chase for Scottish medals
Last updated on .From the section Boxing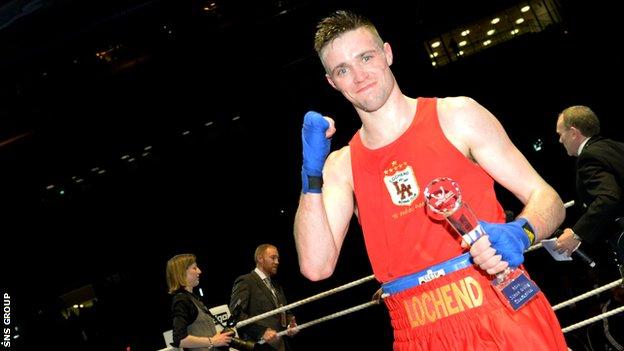 Delhi silver medallist Josh Taylor is among nine boxers chosen to represent Scotland at the Commonwealth Games.
Lightweight Taylor, 23, who fought at the London Olympics, is joined by Joe Ham (56kg) and Ross Henderson (91+kg), who also boxed in India four years ago.
Charlie Flynn (60kg) and Kieran Smith (75kg) are making the step up from the 2011 Commonwealth Youth Games.
Aqeel Ahmed, Reece McFadden, Scott Forrest and Stephen Lavelle will make their Team Scotland debuts.
The tenth and final place in the 69kg weight category is still to be decided.
Lewis Benson ended Connor Law's welterweight reign at the recent Boxing Scotland National Championships but the pair must meet again this weekend in a closed-doors bout to determine selection.
Benson told BBC Scotland: "At first, I was really upset because I thought, after I won the Scottish, that would be me at the Games.
"But then, looking at everything Boxing Scotland have said, I understand their reasons for the box-off - the boy had more points than me.
"I'm just ready for Saturday now and just have to beat him again, prove I'm the best in Scotland once more and cement my place at the Games."
Scottish boxers have been consistently successful at the Commonwealth Games, taking home a medal from every competition since its inception as the British Empire Games in 1930.
And Boxing Scotland Chairman Richard Thomas said: "For Glasgow 2014, the nomination of our boxers in a number of weights has come down to the wire.
"We have witnessed determination and courage from all the boxers in the world's toughest tournaments throughout the selection period.
"Now the nominations have been confirmed, our focus now turns to ensuring that our boxers deliver to very best of their ability in 92 days-time when the Games begin."