Kellie Maloney: Will the world of boxing welcome promoter?
Last updated on .From the section Boxing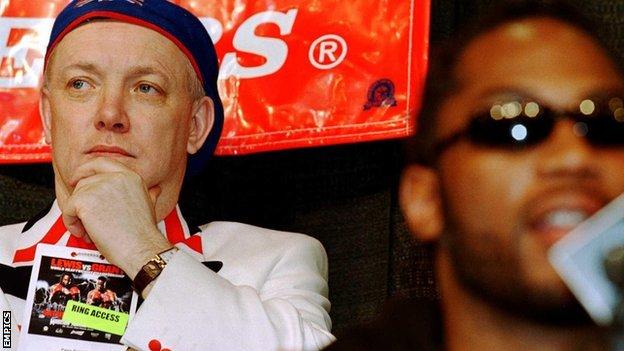 When the Puerto Rican boxer Orlando Cruz announced he was gay a couple of years ago, the first person I called for a quote was Frank Maloney.
Who better to comment on boxing's first openly gay fighter than a high-profile manager and promoter who had form for homophobia?
For this is what Maloney said in 2004, when running as UKIP's London mayoral candidate: "I don't want to campaign around gays. I don't think they do a lot for society."
When asked what he thought of Cruz's decision to come out, and whether it might damage his chances of landing a world title shot, the first part of Maloney's answer was what you might construe as cynical.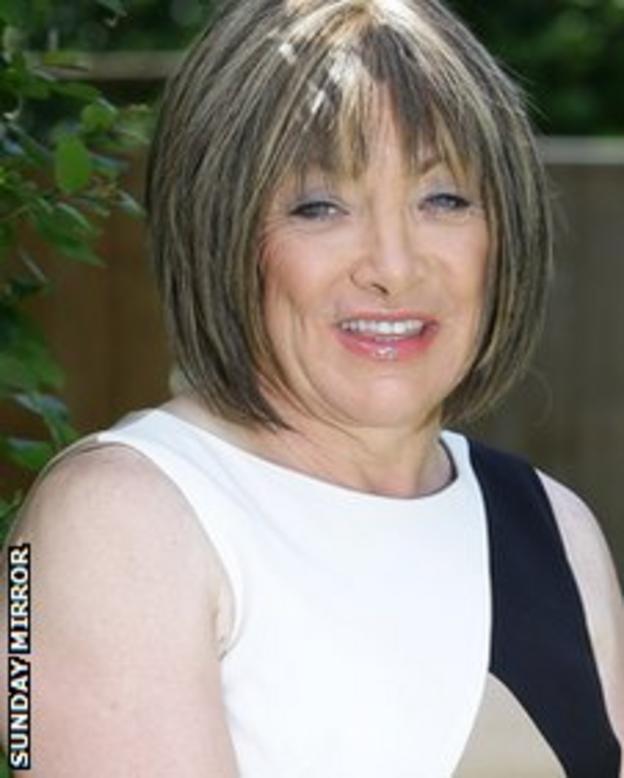 "I'd love to be the first man to promote a British gay boxer," said Maloney, who led Lennox Lewis to the world heavyweight crown in the 1990s. "He brings a new audience to the table. I would love to see the 'pink pound' coming through the tills."
But it was the second part of Maloney's answer on Cruz that now seems so poignant, given Maloney's recent announcement that he is undergoing gender reassignment and living as a woman called Kellie.
"He's a human being," said Maloney. "And boxing is better than most sports at welcoming minority groups and outsiders." Perhaps, suggested Maloney, a boxing gym wasn't such an unusual place to find a gay man, after all.
Since Maloney's own announcement, the "why is this even news?" brigade have been out in force, incredulous that less enlightened souls should be surprised by such news in 2014.
But people have every right to be shocked.
For Frank Maloney was not a bohemian artist known for his tapestries and ceramic vases, he was a Millwall-supporting "geezer" from Peckham who fought and won ferocious battles at every level of the hardest, most destructive game, from small hall amateur boxing to the glitziest prize fights in Las Vegas.
Machiavellian American promoter Don King, who was frozen out of the heavyweight division by Lewis and Maloney, called the little man in the Union Jack suit a 'mental midget'. It was the highest of backhanded compliments.
It is not every Sunday that you find such a character appearing on the front of a national newspaper wearing a dress. So if some people giggled, that is entirely understandable, because it was all so far-fetched and discombobulating.
And while the majority of the reaction on social media consisted of regurgitated jokes and mickey-taking, there was almost no revulsion or anger. This suggests that although we have a long way to go, we are heading in the right direction.
There was also plenty of support from high-profile boxing figures, including Lewis and another of his old fighters, Julius Francis. Indeed, so effusive has the support been that some - including Maloney - have registered their surprise that such a 'macho world' was capable of such understanding.
But the phrase "the macho world of boxing", which has been used an awful lot in relation to Maloney's announcement, is more than a little bit condescending. It implies that your average boxing gym is crammed full of knuckle-dragging morons incapable of compassion or empathy, which is far from the truth.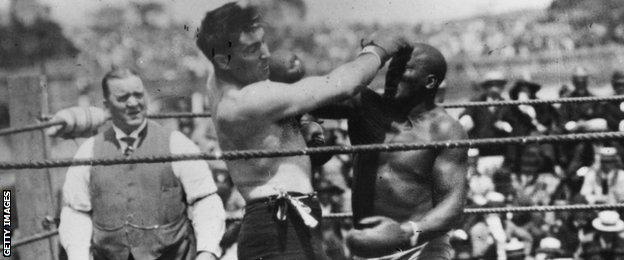 Your average boxing gym is a more culturally diverse place than your average golf or tennis club - or pretty much any other club you could mention. The only rule most boxing clubs have is that you respect the rules and respect each other, whether you're black, white or whatever. With the emphasis on "whatever".
Boxing has a long, although not always glorious, tradition of racial integration. Daniel Mendoza became the first Jewish prize-fighter to win an English title in 1792, more than half a century before Jews were allowed to sit in Parliament.
When Jack Johnson, the first black heavyweight world champion, beat "Great White Hope" Jim Jeffries in 1910, race riots and lynchings ensued. But at least he was given the opportunity, winning his crown 39 years before Jackie Robinson became the first black man to play Major League Baseball.
In Britain, as in many other countries, boxing gyms have long been a haven for immigrants, the sons of immigrants and now their daughters.
Of course, transsexualism remains far more shocking to most Britons than the idea of a black man boxing a white man.
But it should be kept in mind that when the very idea of a black man boxing a white man was considered shocking - as well as deplorable, disgusting and ungodly - it happened anyway.
And Maloney knows better than most that boxing opens doors to people desperately seeking a welcoming home: Lewis was born in east London to Jamaican-born parents and won Olympic gold for Canada before claiming the heavyweight world title for Britain - to the dismay of many Americans.
So when Maloney says that she hopes to return to boxing and "guide the next generation of British world champions", it isn't actually that improbable.
Last October, Orlando Cruz lost his world title shot. A month later, he married a man. At some point in the future, Kellie Maloney might manage a world champion again. That's what human beings do.