Muhammad Ali: Health fears of ex-world champion eased by doctor
Last updated on .From the section Boxing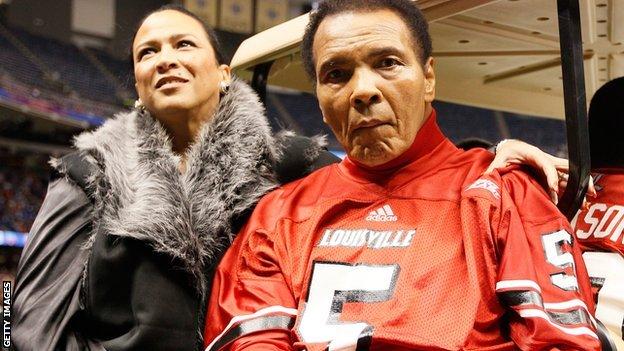 Muhammad Ali's doctor has played down fears over the former world heavyweight champion's health.
"I don't know that he is more or less at risk than anyone else but anything can happen," Dr. Abraham Lieberman told BBC Radio 5 live's Sportsweek.
"I don't see anything immediately that leads me to think that he is going to die in six months or a year."
Lieberman added: "People do not die of Parkinson's. They develop trouble swallowing, they develop pneumonia, fall and bang their heads. His family take extraordinary care of him."
Ali appeared frail when he attended the opening ceremony of London 2012 Olympics and, according to Lieberman, struggles to walk.
"He is in good spirits," added Lieberman, who is also the director of the Muhammad Ali Parkinson Centre.
"He has some trouble walking but, overall, for someone who has had Parkinson's for 30 years he is doing OK."
Former chat show host Michael Parkinson on meeting Muhammad Ali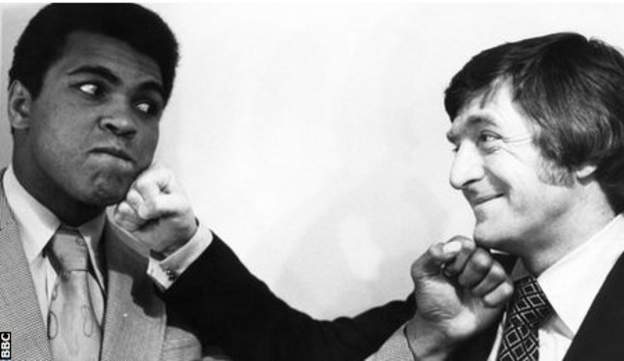 "I first interviewed Ali in 1971 and then three times after that. In 11 from the first to the last, I covered the most glittering wonderful story and also the saddest story in all of sport as well. The first time I saw him he was the most beautiful man I've ever seen in my life. He looked so slim and regal as he walked towards me but he couldn't get in the chair because he was so big. But he was beautifully built and proportioned. From that point, I was utterly beguiled by this man in all his moves and all his tempers."
Listen to the full interview on Sportsweek