Anthony Crolla helped by Wayne Rooney & Sir Alex Ferguson
Last updated on .From the section Boxing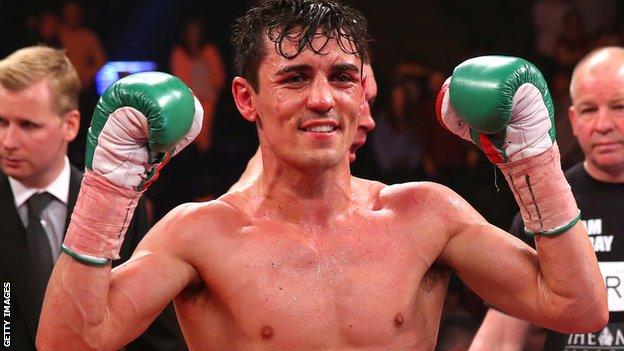 Boxer Anthony Crolla has been amazed by the support he has had from his Manchester United heroes as he recovers from a broken skull.
The Premier League club's help for the 28-year-old included a signed team shirt from Wayne Rooney and a phone call from ex-boss Sir Alex Ferguson.
"I thought it was a wind-up," he said. "I was going to swerve the call."
Crolla has pulled out of a WBA world lightweight title bout with Cuba's Richar Abril, scheduled for 23 January.
The United fan admits he is "lucky to be alive", needing a plate and pin in his ankle and 12 stitches in a head wound after he was hit by a concrete slab when he confronted two alleged burglars fleeing a neighbour's back garden in Chadderton, Greater Manchester.
Speaking to BBC Radio 5 live, the self-confessed boxing fanatic said the incident has left him feeling there is more to life than the sport.
What do you remember?
"I pulled up at my house and the next door neighbour's alarm was going off as I was getting out of the car.
"I went into the back garden, looked over the fence and tried to work out whether his patio had been smashed because it was dark. Then one of the burglars popped their head out of the door. That is when I shouted at them and started chasing to catch them."
Then what happened?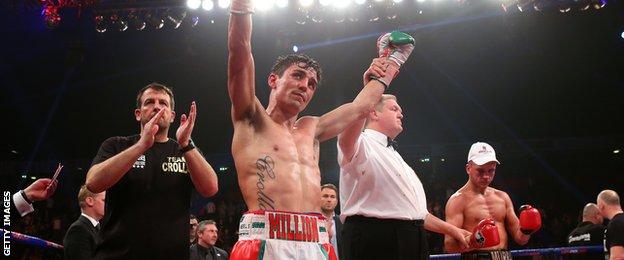 "There was no way they were getting away. I grabbed one of them as they were going over the fence and I was just going to walk him back until the police came.
"The other burglar was climbing the fence but I had taken my eye off him. He picked up the concrete slab off the garden wall fence and dropped it on my head. I was hit pretty hard in my career but I thought straightaway: 'I don't remember getting hit like that.'
"I was still conscious but I had gone down on to one knee. I think that was when I broke my ankle. I probably didn't help myself because I jumped straight up and grabbed one of them as he was trying to climb the wall to get away. He was already halfway over so I lost the grip. I hobbled back home and my partner rang the ambulance and the police."
How did you feel walking back to the house?
"I was more fuming than anything. I was annoyed they had got away. I knew I had been cut so I was hoping that wasn't too bad."
How are you feeling now?
"I am feeling a lot better than I was this time last week. I am still in a bit of pain and I have a scar Harry Potter would be proud of. But one of the benefits of being a young, fit lad is that you tend to recover quicker.
"I am already trying to do tricks on my crutches. I am trying to do dips but I don't want to end up with another broken ankle.
"I have to make sure I am not too eager and knock myself back."
Are you lucky to be alive?
"I didn't feel like that at the time. I was devastated because of the fight and all the people who had bought tickets.
"When I found out the extent of the injuries, I realised there is more to life than boxing. I am lucky to be alive. For an inch or a few millimetres or a certain angle, you might not have been speaking to me. It sounds a little bit dramatic but I suppose it is true.
"I don't look too lucky at the minute with this big scar and my leg in a cast but I am lucky. I have a beautiful little boy and a beautiful partner.
"I have a few tough weeks in front of me and on 23 January it would be crazy not to think 'what if'. I might even get a bit upset around 10pm, when I was due to get into the ring. But I have to be grateful. There are always people worse off out there. I will bounce back. And I believe I will get that night again.
"The massive relief I had was when I had the X-ray, as I had a fracture but there was no bleeding on the brain. We have the best boxing board in the world for health. They may want to see a little bit more. But going off the first scan, there is no reason why there would be a problem."
What about the reaction to your situation?
"I am genuinely humbled by it. There have been flowers all over the house and chocolates. I have had tweets and messages from people I have looked up to for years. It means the world that people have gone out of their way to do that for me."
Anyone famous?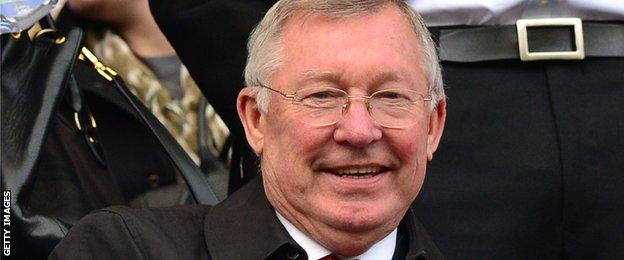 "I am a big United fan. Wayne Rooney got the rest of the team to sign a shirt for me. I was like a kid with that. And I got a phone call from Sir Alex Ferguson. I thought it was a wind up. I was going to swerve the call. I thought it was a great impression.
"He said it was a good thing I had done. But we were talking about football. It was good to talk to him for five minutes. I couldn't believe it.
What will you do with the shirt?
"My missus normally wouldn't allow anything like that on the wall but this is going up."