Mayweather v Pacquiao bout still a long way off, says agent
Last updated on .From the section Boxing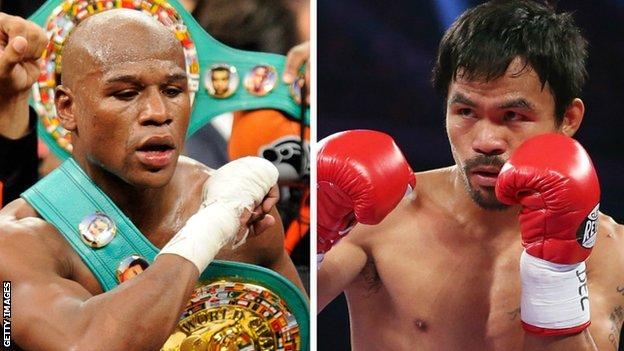 A long-awaited welterweight fight between Floyd Mayweather and Manny Pacquiao is still a long way off, according to the latter's publicist.
"There is still a long way to go," said Sternburg. "At least the movement has been in a positive direction."
Filipino Pacquiao, 36, and unbeaten American Mayweather, 37, are considered the best fighters of their generation.
Eight-division world champion Pacquiao is the holder of the WBO belt, while Mayweather is the WBC and WBA champion.
A fight between the two has long been talked about but they have so far been unable to agree a deal.
One stumbling block is Mayweather's insistence on a strict blood-testing programme during training, but Pacquiao said those demands cast him in a bad light as a suspected cheat.