Manny Pacquiao in basketball role ahead of Floyd Mayweather bout
Last updated on .From the section Boxing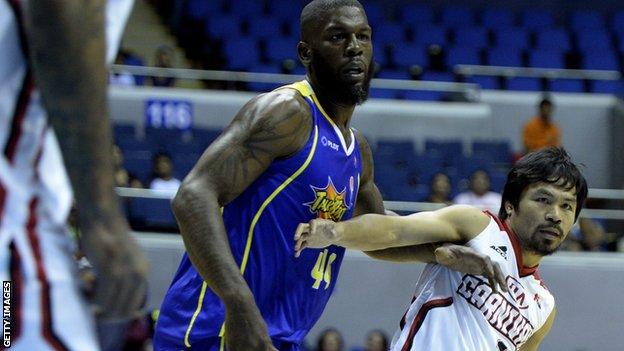 Manny Pacquiao will play another game of basketball in the Philippines' top professional league before his showdown with Floyd Mayweather in May.
He has made four appearances this term as player-coach for Kia Carnival and said he would play again on Saturday before flying to the US to train.
"I know what I'm doing," said Pacquiao, who has scored one point so far.
At 5ft 6ins, Pacquiao is the shortest and oldest player in the Philippine league.
Last week ex-National Basketball Association player Daniel Orton was fired by a rival Philippine Basketball Association team for describing the WBO welterweight champion's basketball skills as a "joke".