British Lionhearts beaten 5-0 by Cuba in World Series of Boxing
Last updated on .From the section Boxing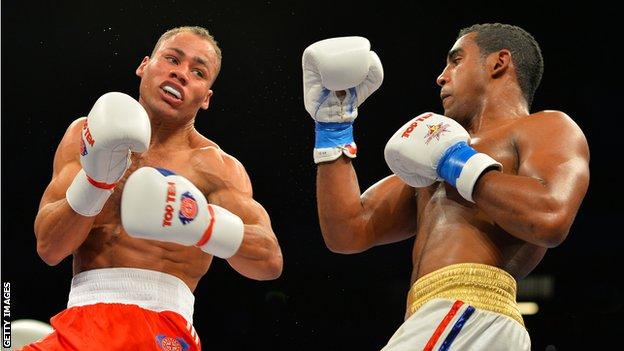 The British Lionhearts completed their home fixtures in the World Series of Boxing with a 5-0 defeat by unbeaten Cuba at the Olympic Park in London.
The British had no chance of qualifying having won only three out of 12 ties in the eight-team event, in which the top four advance to the play-off stage.
Home debutant Joe Maphosa lost a split decision to Joahnys Agilagos.
Troy Williamson also lost on his debut, while Sean McGoldrick, Sam Maxwell and Ionet Mirel-Jitaru were all edged out.
The Lionhearts finish their programme with an away match against Mexico on Friday 24 April.