Kellie Maloney: Promoter says Brad Watson can win world title
Last updated on .From the section Boxing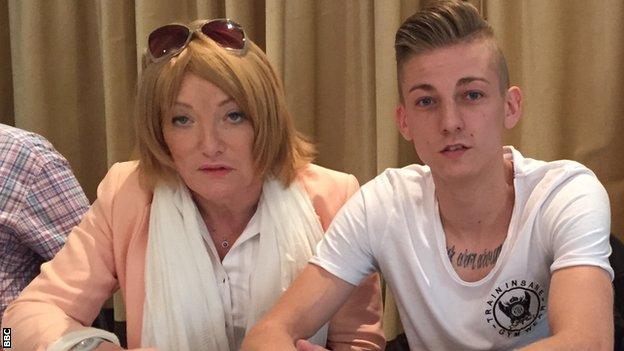 Boxing promoter Kellie Maloney has said Guernsey's Brad Watson is capable of winning a world title.
"I'd like to think (he could win) a world title, it's too early to tell," Maloney told BBC Radio Guernsey.
"I do think (he can reach) British title level and probably European. If we get that, the next step is worlds.
"The first three fights will be stepping stone fights for me to see where to go, but I think the third or fourth fight will be a test to see if he's got the things we need to go to the next level."
Bantamweight Watson has won all 10 of his professional bouts, with his last fight coming in October.
Maloney announced her return to boxing in April after undergoing gender reassignment.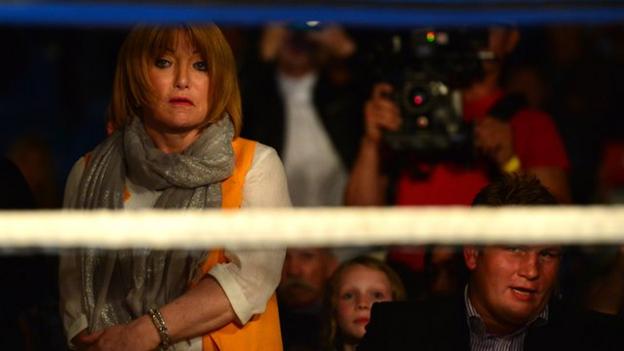 "When it first became public knowledge of what I was going through in my personal life, Brad was one of the first people to contact me and I really did appreciate it," added Maloney.
"So when I said I was coming back into boxing, I thought the only thing I could do is pay back the faith and the good will he had in me.
"Do I want to do things the same way as before? The answer is no. I learnt by a lot of mistakes that I made before and I think there's a calmer way of doing it."
Watson has also made it clear that he would like to stage a future fight in Guernsey.
"That's a big part really. I really want that fight over here because it shows a different side of me as well," Watson added to BBC Radio Guernsey.
"I want to show Guernsey there's another side of me. I'm not a cocky little kid that everyone thinks I am, it's boxing at the end of the day."
Four of his victories have been by technical knockout, with the remaining six coming down to points.
He is yet to fight outside of mainland Britain.
"I was going to give up boxing. I wasn't going anywhere, there was no plan in place, there was no stepping stone. With Kellie we know what we're doing in the next five fights, we know where we're going to be.
"I honestly believe I'll go through any of the bantamweights in Britain. In my head I'll have the British and Commonwealth titles."