Boxing Scotland chairman targets 'five or more' Gold Coast medals

By Keir Murray
BBC Scotland
Last updated on .From the section Boxing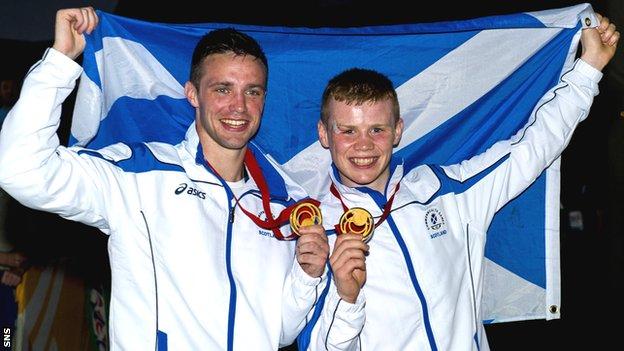 Boxing Scotland aims to use its to help its fighters win more than five medals at the Gold Coast Commonwealth Games in 2018.
Agency sportscotland has awarded the body, chaired by Richard Thomas, £2,578,000 for 2015-19, an increase of 44.75% on the previous four-year cycle.
Scotland won two gold and two bronze medals in the ring at Glasgow 2014.
"The increased investment, plus our high performance centre, reflects our potential," said Thomas.
The centre in Glasgow's Bridgeton is used as the base for national team training camps.
In awarding the funding, sportscotland, the national agency for sport, said it had rewarded "those sports demonstrating they are building capacity, showing growth in membership, displaying good governance, and attaining performance targets".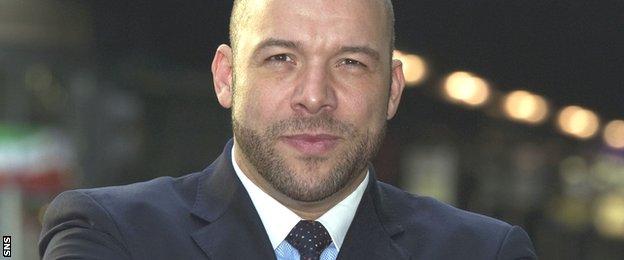 Boxing enjoyed the largest percentage increase in funding of the 17 sports contested at last year's Commonwealth Games. Boxing Scotland's strategic plan promises that the money will be used in three key areas - performance, development and governance.
Josh Taylor and Charlie Flynn won gold medals at light welter and lightweight respectively, while flyweight Reece McFadden and heavyweight Stephen Lavelle each won a bronze.
For Thomas, who became chairman in 2009, the extra funding is a reward for his efforts to sort out Boxing Scotland's problems. In 2008 the organisation was deemed unfit for purpose by auditors, resulting in its investment being temporarily halted.
He said: "Glasgow 2014 was boxing's best Commonwealth Games performance since the halcyon days of Dick McTaggart and John McDermott in 1962.
"We are confident that Boxing Scotland will continue to deliver medal success, providing a catalyst for growth of existing and new clubs. We firmly believe that boxing can once again become a national sport that can be accessed by all.
"Undoubtedly, the increased investment is reflective of our success over the last four years and I would like to take the opportunity to thank the Boxing Scotland family, the majority of whom are volunteers."
Gold medallist Taylor said the support for the country's best amateur boxers was now far better than when he made his international breakthrough by winning bronze at the 2008 Pune Commonwealth Youth Games.
The Lochend ABC fighter said: "Since then, I have witnessed things improve every year with the introduction of a high performance centre and a performance programme.
"The support I received from both Richard and the Scottish national coach, Mike Keane, was pivotal in me being selected for the GB programme, the London 2012 Olympics, and winning gold in Glasgow."