World Series Boxing: Moroccan boxers denied entry to UK
Last updated on .From the section Boxing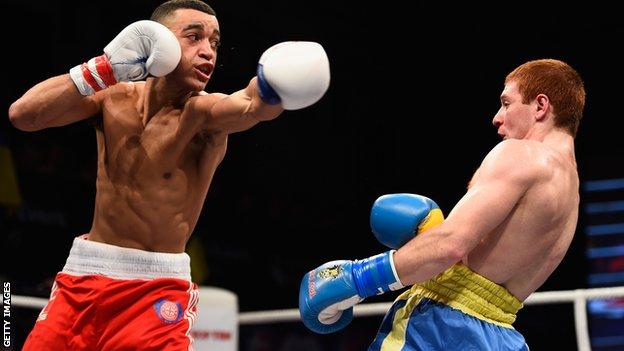 The British Lionhearts' World Series of Boxing clash with Morocco has been cancelled after four members of the visiting team were denied visas.
The bouts were set to take place in Bethnal Green on Thursday but the Home Office refused to allow some of the Morocco Atlas Lions' to enter the UK.
The WSB are yet to rule on whether the match will be rearranged or forfeited in favour of one side or the other.
The Lionhearts were aiming to extend their unbeaten run of four victories.