Chris Eubank 'talks rubbish' says Blackwell trainer Gary Lockett
Last updated on .From the section Boxing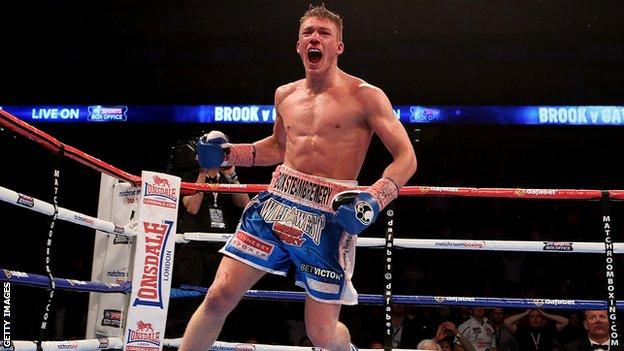 Welsh trainer Gary Lockett says Chris Eubank and his son Chris Eubank Jr do 'nothing but talk rubbish.'
Lockett-trained fighter Nick Blackwell meets Eubank Jr this Saturday, 26 March at Wembley Arena as Blackwell defends his British middleweight title.
The pair are former sparring partners and Eubank Jr is trained by his former world champion father.
"I think they talk nothing but rubbish," Lockett told BBC Radio Wales. "You can only get pushed so far."
Constant back-biting
Lockett, whose stable of fighters also includes former world champion Enzo Maccarinelli and British super welterweight champion Liam Williams, says his respect for Eubank, who fought Joe Calzaghe in a world title fight in 1997, is ever diminishing.
"I have tried to distance myself, but when you have an opposition team who are very disrespectful, it becomes very hard," Lockett said.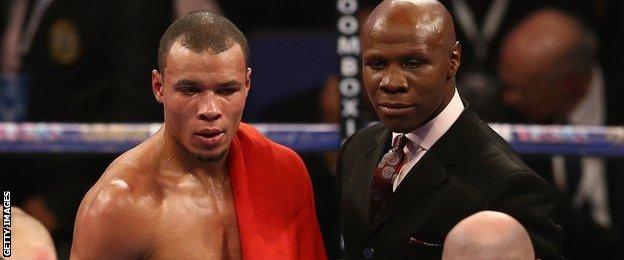 "What Chris Eubank achieved in the ring, I have respect for. But he tries to be the proverbial smart Alec.
"He is constantly talking in monologues, there is no kind of filter for the rubbish that he talks and after a while, you start to think 'I can't handle this.'
"Chris Eubank jr is a good talent, but he's only fought one name and he lost. He's not world level and he should be more respectful."
Saunders support for Blackwell
Eubank's only career defeat was against Billy Joe Saunders, who admits he is hoping Blackwell gets the win on Saturday.
"I can't say I'm too excited about seeing his ugly face. I'm going to be supporting Nick Blackwell and I hope he knocks Eubank out spark cold," said Saunders.
"Nick is probably one of the nicest blokes I've met in boxing. I've shared the ring with him and he's a tough fighter. He's a very respectful kid and you don't see him knocking out beginners in sparring," Saunders added.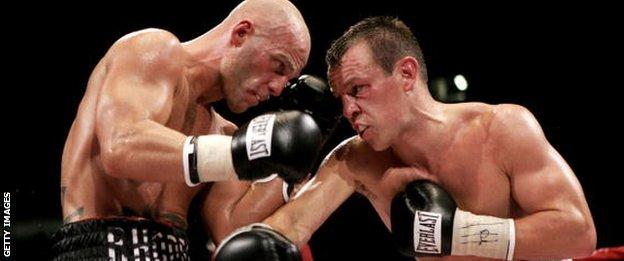 "The best result is for Nick to do his talking in the ring. He's got a very good chance of beating him."
Personal issues
Blackwell admits the fight has become personal.
"I am not a massive fan of the kid outside the ring, I don't respect what he does. I don't especially like him. Knocking him out will make it even better," he said.
"He claims he wobbled me in sparring, I don't remember that. I know what happened in sparring and so does he.
"That's why he's avoided me three or four times in the past."
Lockett has described the bookies' odds for the fight, with Blackwell as a 4-1 outsider, as 'ridiculous.'