Jazza Dickens faces Guillermo Rigondeaux for WBA super-bantamweight title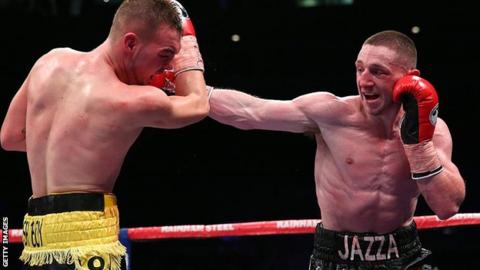 Britain's Jazza Dickens will fight WBA super-bantamweight title holder Guillermo Rigondeaux in Cardiff on Saturday, 16 July.
Undefeated Rigondeaux had to call off a fight with the Liverpool boxer in March because of visa issues.
The Cuban, 35, became WBA champion when Carl Frampton opted to fight for a featherweight title rather than defend his super-bantamweight belt.
"It's been my childhood dream to be the best in the world," said Dickens, 25.