Josh Baillie: Belt win justifies Cumbrian fighter's decision to continue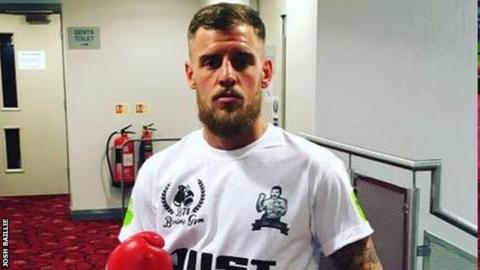 Cumbrian boxer Josh Baillie says winning the British Challenge super-featherweight title has justified his decision to carry on after he considered ending his career.
Barrow-born Baillie forced the fifth-round retirement of Manny Zaber at Walsall Town Hall earlier this month to take the belt in his eighth fight.
"It's been such a frustrating year," Baillie told BBC Radio Cumbria.
"If you stay positive and strong, then good things will come."
He added: "I'm 31, got a daughter, miss so much time with her because of training and I still have to work as well - I've got bills to pay."
The Cumbrian returned to Britain after spells in Australia and China in 2014-15, winning two and losing one of his bouts overseas before the title success.