Nicola Adams to face Argentine opponent in professional boxing debut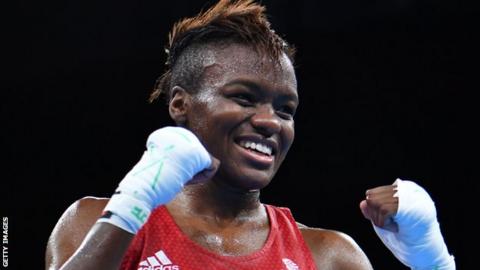 Double Olympic champion Nicola Adams will face Argentina's Virginia Noemi Carcamo in her professional debut at the Manchester Arena on 8 April.
Carcamo, 32, has won four of her seven professional contests, all of which have taken place in her homeland.
Adams, 34, has been training in the United States with Virgil Hunter since leaving the amateur ranks after winning her second boxing gold in Rio.
"I'm so excited. All I want to do is get in the ring," said the Briton.
"Training with Virgil Hunter has been amazing. He's taught me some great new things for my professional debut.
"All my focus is on 8 April and the road to becoming a world champion."