Which heavyweight boxing great are you?
Last updated on .From the section Boxing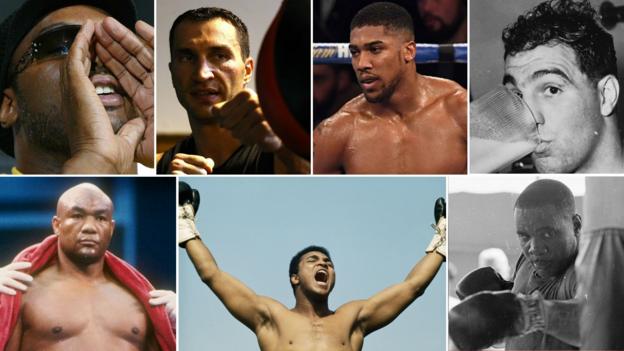 Are you all-out aggression, do you outsmart your opponents, or do you win through sheer willpower?
Will your choices see you matched to Lennox Lewis, do your picks make you a modern day Rocky Marciano, or perhaps you'll come out as the greatest of all time - Muhammad Ali.
The current top dogs are in there too - are you Joshua or Klitschko in disguise?